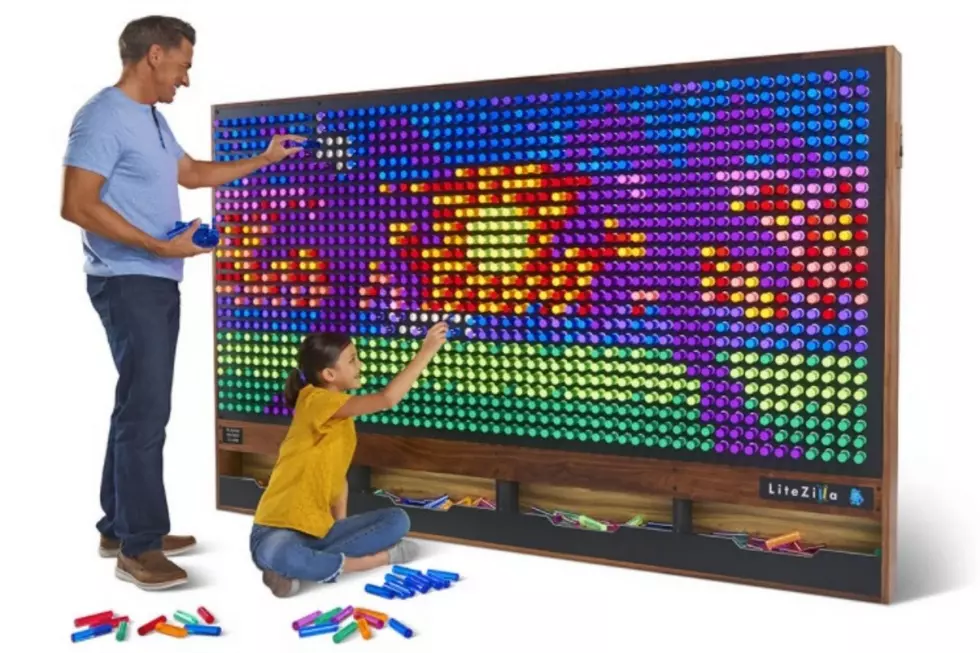 JP's Absurd Holiday Wish List Item #17: World's Largest Lite Brite
hammacher.com
Remember the classic 1980's toy "Lite Brite" where you could use those little round pegs to 'try' to make beautiful art using those templates that would rip apart after one use so you'd have to rely on your own imagination?
This item is like a Lite Brite on Steroids. This gigantic peg board is so big that it mounts to your wall. It's 8' long and 5' wide.
It comes with over 1400 pegs that measure 4" long and 1" in diameter. ('Normal' Lite Brite pegs aren't even an inch long)
Price: $16,000 + an additional $250 for shipping.
Do you also need a pair of sunglasses to use when creating magic on this beast? It seems rather bright. Also, does it come with a blue light filter?
CHECK IT OUT: The best county to live in for each state