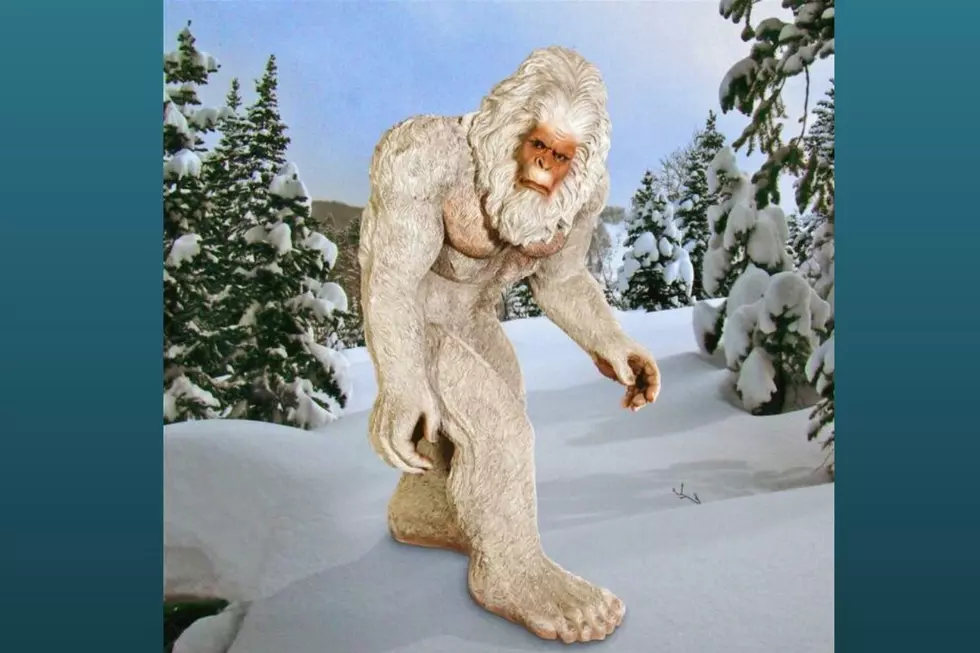 JP's Absurd Holiday Wishlist – Item #9: A Yeti
atlantisgift via eBay
No, I not writing about a Yeti Cooler ---- I'm talking about the actual beast of the Himalayas --- a Yeti! He's been captured on eBay and is ready to be unleashed in your garden, backyard, or living room.
This full grown monster is 72" tall and will surely scare away any backyard critters that are pestering your property.
He currently resides in New York and comes with a $58.94 shipping fee.
READ ON: Weird, wild UFO sightings from throughout history