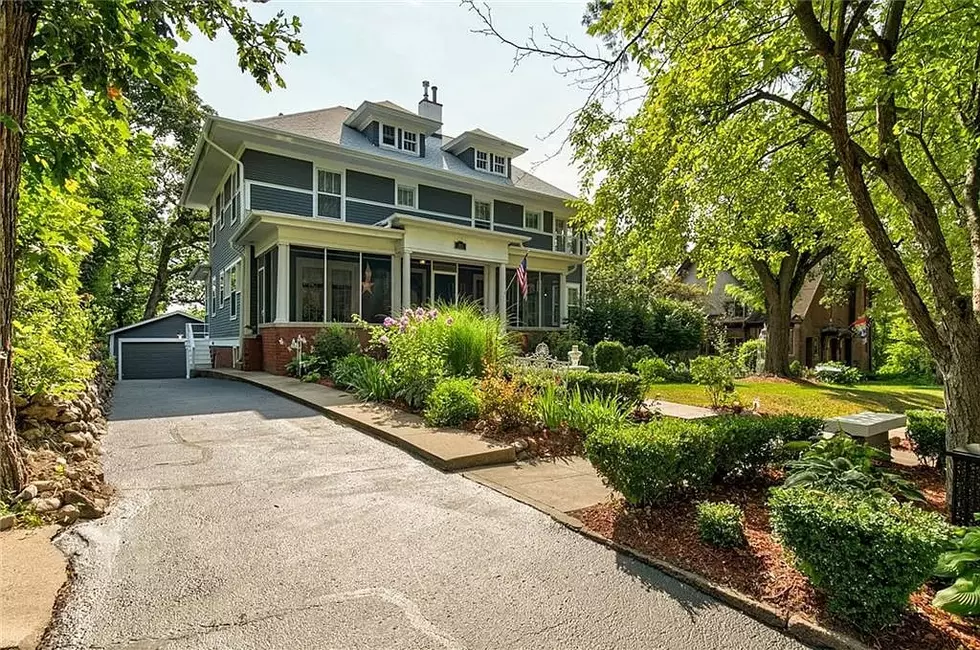 Des Moines Home in Rare Historic Neighborhood For Sale [PHOTOS]
via Zillow
What is the old saying when it comes to real estate? Location, location, location!  A historic neighborhood in Des Moines rarely sees homes put up for sale. But a rare property has hit the market, and it dates back to the 1880s.
One of the oldest and most prestigious neighborhoods in Des Moines is known as Owl's Head. The Des Moines Register reports that the area was created back in 1888 and is home to some 50 historic houses, including a former governor's mansion located at 2900 Grand Ave. The core of the neighborhood lies between 28th and 29th streets where the houses of many prominent Des Moines families and business leaders were built. The Register reports that Judi and Carey Ford have put their Victorian-era home in that very neighborhood up for sale.
The home at 313 28th street was originally built in 1885 and is listed on the National Register of Historic Places. The Register reports that the home features 3,146 square feet of living space, four bedrooms, two bathrooms, a wood-burning fireplace, a large screened porch, and views in three different directions including Gray's Lake. The Fords are retiring to Florida, but hope that the next owners continue to preserve the home's history.
So just how much will it take to own a piece of Des Moines history in one of its most prestigious neighborhoods? According to the Zillow listing, $760,000.
10 Gorgeous Historic Homes for Sale in Iowa
$1 Million Ankeny Home is a Nature-Lover's Paradise
If you've ever wanted to live in your own "private bird and butterfly sanctuary," here's your chance! A home at 7647 NE Berwick Drive in Ankeny is on the market for $995,000. The 5,973 sq. ft. residence is impressive, but it's the 6.42 aces of land that the house is located on that really grabs your attention! Here are some photos of the unique property!