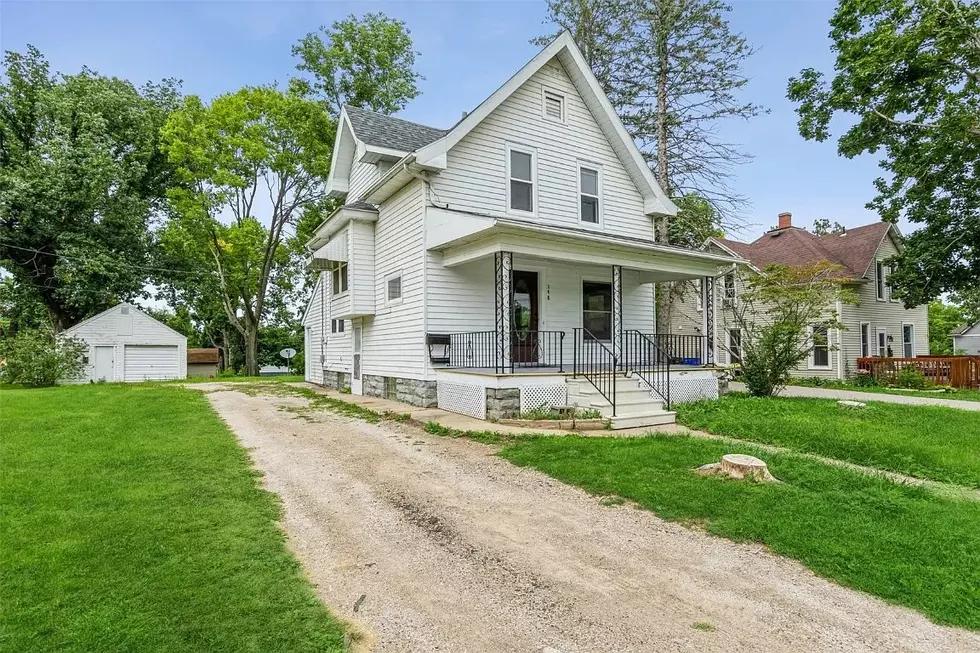 Why Is This Eastern Iowa Home Being Sold For $2.5 Million?
via Zillow
I don't claim to be some sort of real estate expert, but I do pride myself on being able to spot something that doesn't seem quite right. Interest rates are climbing making it more and more expensive to own a home. But a house that is under 1300 square feet selling for $2.5 million? What's going on?
The listing in question on Zillow features the above home which sits at 148 33rd Street NE in Cedar Rapids. The home is just under 1300 square feet and has three bedrooms and just one bathroom. It was built in 1906 and features a single-stall garage. Once again, I ask...why $2.5 million? When you click on the estimated home value you get something in the neighborhood of $119,000 which seems a bit more on the nose. If you're wondering why this property is supposedly worth millions, it turns out we've missed a very key sentence in this listing.
It turns out that the pictured home in this Zillow listing is just one of several homes for sale. In fact, the $2.5 million price tag is for 23 single-family homes in the Cedar Rapids area. That would break down to around $108,000 per home. The Zillow listing points out that the pictured home is just one of the houses involved. The sizes of the homes range from 2 bedrooms to 5 bedrooms in size. It turns out all of the houses are within a one-mile radius of each other. 20 of the homes are on the NE side of Cedar Rapids, 2 are on the SE side, and 1 is in Marion.
I've never seen someone trying to sell 23 houses all at once. Sure, it's a hefty price tag. But if you can get all 23 rented your monthly income would be $26,000!
Iowa Home For Sale is Perfect, Inside and Out
This incredible home on Woodland Lake in Bondurant, Iowa sits on 6.862-acres. It features a walkout ranch with lakeshore views, a pool house, and an in-ground pool that has a fully retractable cover. The house, located at 7751 NE 110th Avenue in Bondurant, is priced at $2.7 million. The listing agent is Stephanie VanDerKamp of
RE/MAX Precision
.
Check Out This Midwest Home Inspired by the Show 'Friends'
Anyone that loves the sitcom Friends knows Monica's apartment like the back of their hand, and this Midwest home is filled with familiar items and show references. Located at 1535 Barney Ave in Dayton, Ohio, this former Airbnb only lasted a few days on the market! Check out some photos from the property, courtesy of Zillow!