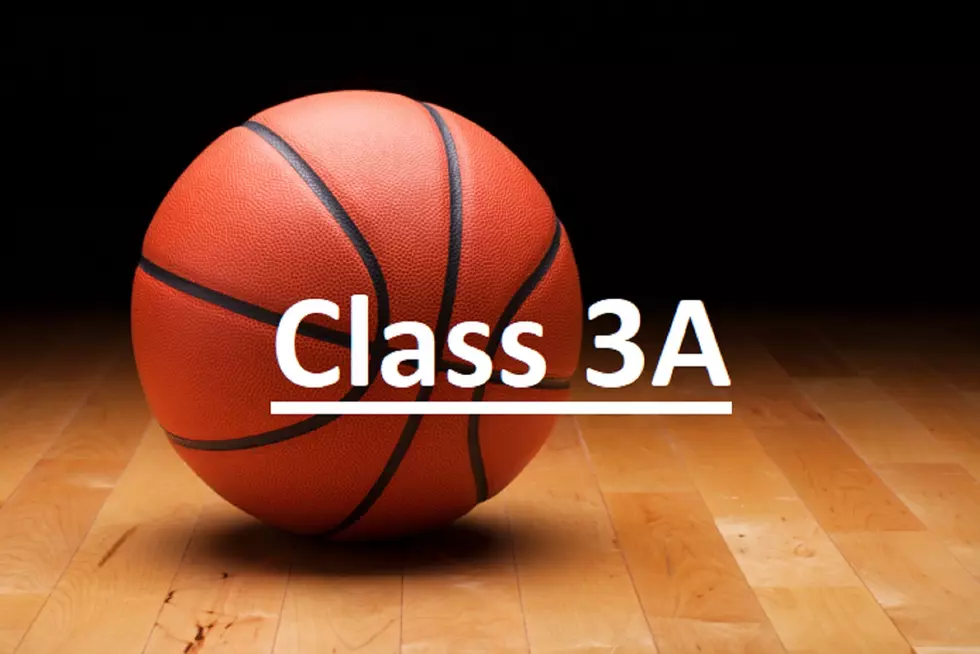 2020 Class 3A Iowa High School Boys Basketball State Tournament
Courtesy: Willard - Thinkstock
Here are the 2020 Iowa High School Boys State Basketball Tournament Class 3A pairings and results.
Class 3A quarterfinal games will be played on Tuesday, March 10. The winners advance to the state semifinals on Thursday, March 12. The 3A consolation final (10:20 AM) and championship game (6:35 PM) are both set for Friday, March 13.
The eight-team field includes three teams that were part of the 2019 tournament: Ballard of Huxley, Sergeant Bluff-Luton and Norwalk, which finished second last year.  The rest of the field includes: Center Point-Urbana, Clear Creek-Amana, Harlan and Pella.
Oskaloosa is the defending Class 3A champion, but did not qualify for the 2020 tournament.
Center Point-Urbana is making its second appearance at state.The Stormin' Pointers only previous state tournament trip was in 1996, a season that ended with an overtime loss to North Polk of Alleman in the quarterfinals.
2020 BOYS STATE BASKETBALL TOURNAMENT RESULTS
 

CLASS 3A – 2020 BOYS STATE BASKETBALL TOURNAMENT
#1 Norwalk (21-3)

 

 
 
 

 

Tue., March 10, 11:15 PM
G1

 

 

At Wells Fargo Arena, Des Moines

 

Norwalk (22-3)
 
 

 

 

 

 

72-37
G5

 

#8 Harlan (18-6)

 

Thu., March 12, 2 PM

 

 

 

At Wells Fargo Arena, Des Moines

 

 

 

 

 

Norwalk (23-3)
#4 Center Point-Urbana (18-6)

 

 
 
 
79-61

 

Tue., March 10, 1 PM
G2

 

 

At Wells Fargo Arena, Des Moines

 

Ballard, Huxley (19-6)
 
 

 

 

 

 

54-48

 

#5 Ballard, Huxley (18-6)

 

 
 

 

 

 

Fri., March 13, 6:35 PM
G7

 

 

 

NORWALK (24-3)

 

 

CHAMPION

 

 

70-68
#2 Mount Vernon (22-2)

 

 
 
At Wells Fargo Arena, DSM

 

Tue., March 10, 2:45 PM
G3

 

 

At Wells Fargo Arena, Des Moines

 

Clear Creek-Amana (20-5)
 
 

 

 

 

 

59-45
G6

 

#7 Clear Creek-Amana (19-5)

 

Thu., March 12, 3:45 PM

 

 

 

At Wells Fargo Arena, Des Moines

 

 

 

 

 

Sergeant Blufff-Luton (16-10)
#3 Pella (19-5)

 

55-46

 

Tue., March 10, 4:30 PM
G4

 

 

 

At Wells Fargo Arena, Des Moines

 

Sergeant Bluff-Luton (15-10)
 
 

 

 

 

 

58-43

 

#6 Sergeant Bluff-Luton (14-10)

 

 
 
 

 

 

 

 

 

 

Ballard, Huxley (19-7)
 
 

 

 

 

G8

 

 

 

At Wells Fargo Arena
Fri., March 13, 10:20 AM

 

 

 

 

Clear Creek-Amana (21-6)

 

 

3rd PLACE

 

 

76-73 (OT)

 

 

 

 

 

 

 

 

Clear Creek-Amana (20-6)
 
 

 

 

 

 

*Highest Seeds = Home Teams

 

 

 
Enter your number to get our free mobile app