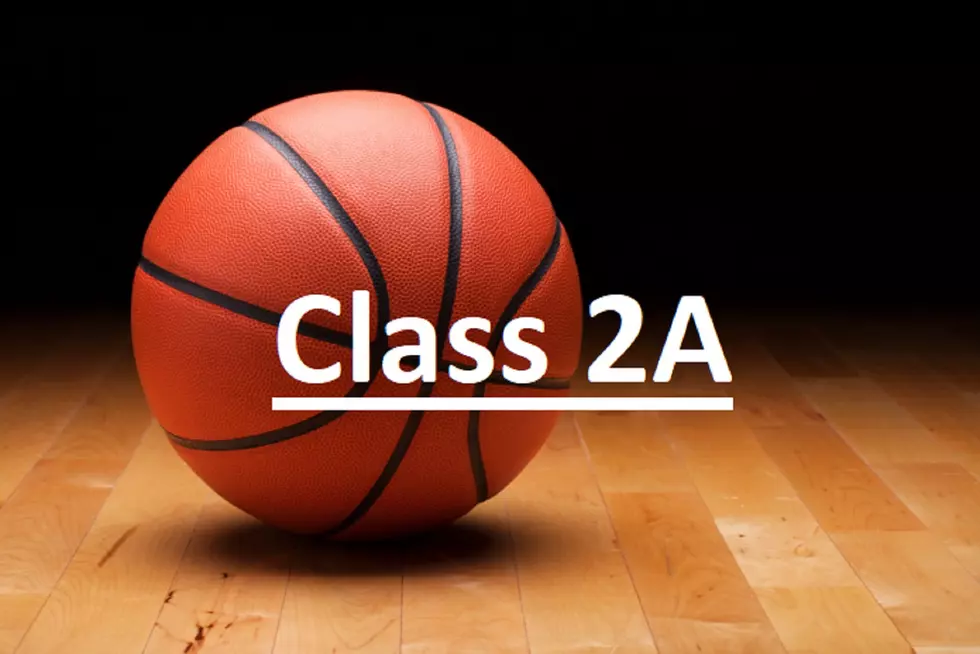 2020 Class 2A Iowa High School Boys Basketball State Tournament
Courtesy: Willard - Thinkstock
Here are the 2020 Iowa High School Boys State Basketball Tournament Class 2A pairings and results.
Class 2A quarterfinal games will be played on Monday, March 9 and Tuesday, March 10. The winners advance to the state semifinals on Wednesday, March 11. The 2A consolation final is set for Thursday, March 12 at 11:55 AM, while the championship game is scheduled for Friday, March 13 at 3:45 PM.
The eight-team field includes two teams that were part of the 2019 tournament, defending champion North Linn of Troy Mills and Boyden-Hull. The rest of the field includes: Camanche, Monticello, Pella Christian, Treynor, West Sioux of Hawarden and Woodward-Granger.
2020 BOYS STATE BASKETBALL TOURNAMENT RESULTS
 

CLASS 2A – 2020 BOYS STATE BASKETBALL TOURNAMENT
#1 Boyden-Hull (21-3)

 

 
 
 

 

Mon., March 9, 8:15 PM
G1

 

 

At Wells Fargo Arena, Des Moines

 

Boyden-Hull (22-3)
 
 

 

 

 

 

57-26
G5

 

#8 Woodward-Granger (22-2)

 

Wed., March 11, 6:30 PM

 

 

 

At Wells Fargo Arena, Des Moines

 

 

 

 

 

Boyden-Hull (22-3)
#4 Camanche (21-3)

 

 
 
 
64-49

 

Tue., March 10, 9:30 AM
G2

 

 

At Wells Fargo Arena, Des Moines

 

Camanche (22-3)
 
 

 

 

 

 

67-52

 

#5 Monticello (21-2)

 

 
 

 

 

 

Fri., March 13, 3:45 PM
G7

 

 

 

BOYDEN-HULL (23-3)

 

 

CHAMPION

 

 

64-51
#2 Treynor (24-1)

 

 
 
At Wells Fargo Arena, DSM

 

Mon., March 9, 6:30 PM
G3

 

 

At Wells Fargo Arena, Des Moines

 

Treynor (25-1)
 
 

 

 

 

 

69-53
G6

 

#7 Pella Christian (13-10)

 

Wed., March 11, 8:15 PM

 

 

 

At Wells Fargo Arena, Des Moines

 

 

 

 

 

North Linn, Troy Mills (26-0)
#3 North Linn, Troy Mills (24-0)

 

79-58

 

Mon., March 9, 4:30 PM
G4

 

 

 

At Wells Fargo Arena, Des Moines

 

North Linn, Troy Mills (25-0)
 
 

 

 

 

 

56-51

 

#6 West Sioux, Hawarden (22-2)

 

 
 
 

 

 

 

 

 

 

Camanche (22-4)
 
 

 

 

 

G8

 

 

 

At Wells Fargo Arena
Thu., March 12, 11:45 AM

 

 

 

 

Camanche (23-4)

 

 

3rd PLACE

 

 

77-66

 

 

 

 

 

 

 

 

Treynor (25-2)
 
 

 

 

 

 

*Highest Seeds = Home Teams

 

 

 
Enter your number to get our free mobile app