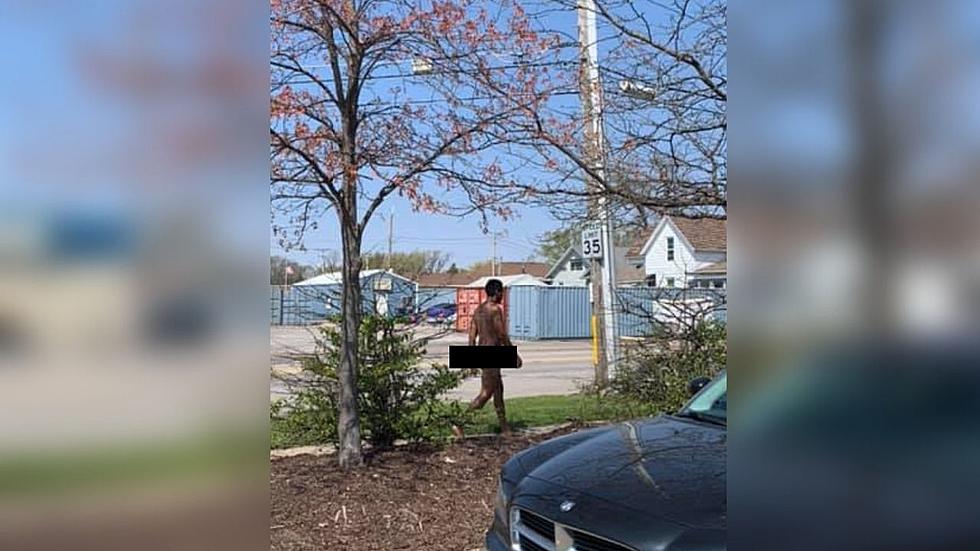 [WATCH] Naked Iowa Man Walking Near Busy Intersection
Scott Smith via Facebook
Another day, another Facebook post that damn near made me fall out of my chair in laughter and shock. A post was making the rounds on social media of a naked man causally strolling down Locust Street in Davenport.
The naked person was walking east on Locust Street. Scott Smith, who spotted the man, saw him walking past Walgreens near the 5 points intersection.
I spoke with Smith after he posted a video and photos of the naked man on Facebook. Smith said he saw the man between 11:30-11:45 a.m. Thursday morning. Smith told me,
"We pulled into the Walgreens parking lot to talk to the man. I asked him "hey man, what are you doing? What are you doing this for?" He didn't acknowledge us and he was completely straight faced. He just kept walking."
I asked Smith if he heard sirens or saw police pick him up and he said they left before knowing if law enforcement was there.
Is this guy the new Terminator? Too warm for clothes? Being a show off? We may never know....
See the video below of the naked man walking down Locust in Davenport.
WARNING: VIDEO AND PHOTOS ARE NSFW AND CONTAINS NUDITY
---
Smith said that he was with Jackie Waters, and it happens to be her 53rd birthday! This is definitely going to be a birthday that Jackie will remember for a long time. And to rub it in, Scott told me,
"We're sitting here discussing Jackie's birthday, and she is older than Earth Day. Therefore older than dirt."
Nice one, Scott.
---
As a thank you to Scott for letting the world know about the fine folks of Davenport, we want to share some of the good Scott is doing for Bark & Stay in Davenport. Scott has started a GoFundMe page to help them get a new sign that is in desperate need of replacement.
If you want to help out, visit the GoFundMe page here.
10 Dumb Laws In Iowa
The 100 Best Places to Live in the Midwest