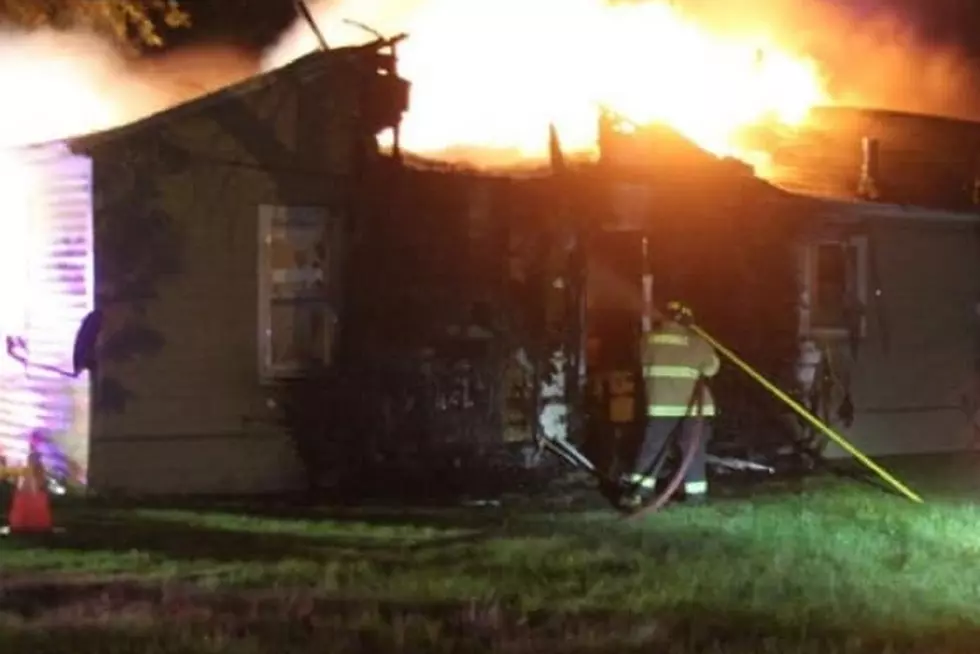 Fire Destroys Evansdale Home [PHOTOS]
Courtesy: Ryan Phillips - Evansdale Fire Rescue
Evansdale Fire - 137 Marion Street
Officials are investigating a fire that destroyed an Evansdale home early Wednesday morning (June 6, 2018).
Fire Chief Ryan Phillips said it appears that an electrical problem outside the house may have sparked the blaze, based on statements made by neighborhood residents. The official cause, however, hasn't yet been determined.
Firefighters found the roof of the home at 137 Marion St. fully engulfed when they arrived at the scene shortly after 1 AM. According to Phillips, a false ceiling inside the house made efforts to extinguish the flames more difficult. The fire chief wasn't sure if the home had any smoke detectors.
Phillips said everyone escaped the burning structure safely. No injuries were reported.