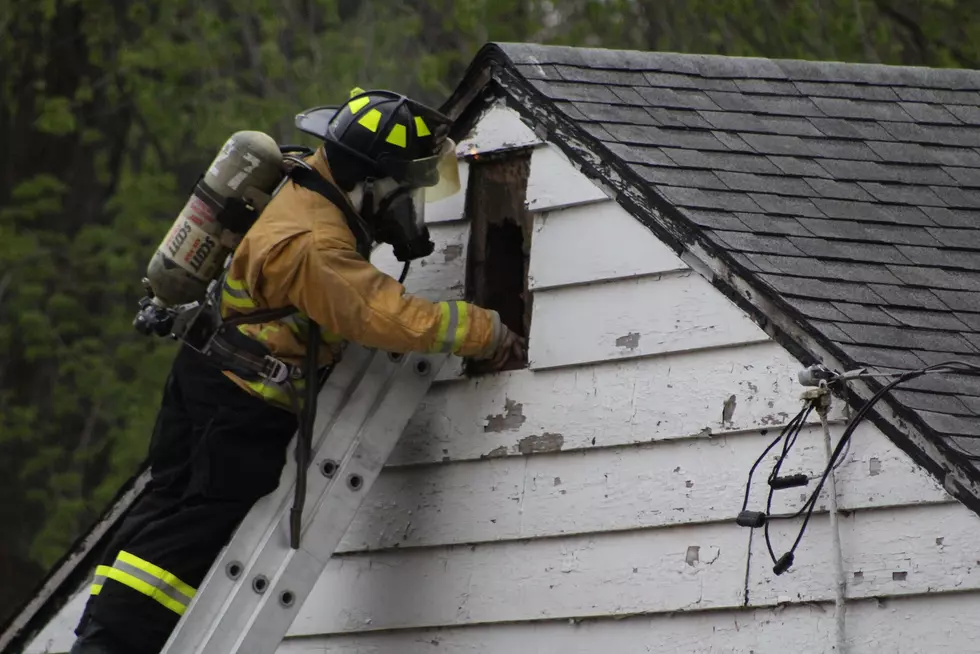 Fire Damages Evansdale Home [PHOTOS]
Photo By: Elwin Huffman - Townsquare Media
Evansdale Fire - 119 Hansen Drive
Officials are investigating a fire that damaged an Evansdale home.
The fire broke out around 5:30 PM Thursday at 119 Hansen Drive. Crews from Evansdale and Gilbertville responded.
According to Evansdale Fire Chief Ryan Phillips, the fire started in the attic and was contained there. He said the fire caused moderate damage to the area above the ceiling, while the rest of the home sustained some smoke and water damage.
The only damage visible on the outside of the house was a side vent near the roof that firefighters removed to reach the flames.
Phillips said the woman who lived in the home got out safely, along with her pet cat. No injuries were reported.
Authorities haven't yet determined what sparked the fire, but Phillips suspects an electrical problem may be the cause.
Firefighters were at the scene about 90 minutes.