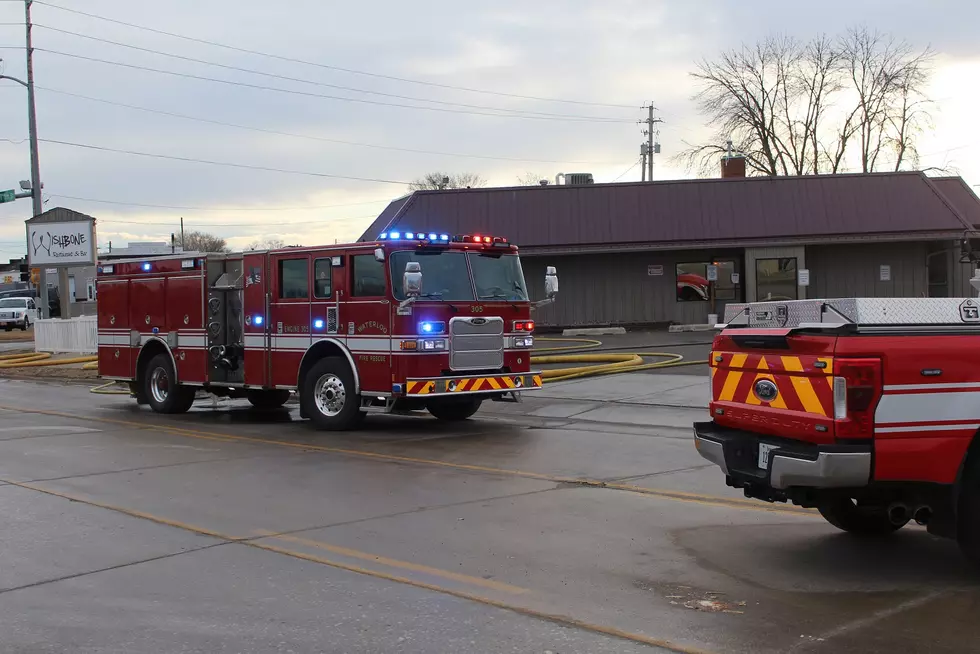 When Will Fire-Damaged Wishbone Restaurant Reopen In Waterloo?
Photo By: Elwin Huffman - Townsquare Media
Nearly 14 months have passed since an arson fire heavily damaged a popular Waterloo restaurant that's been part of the city's landscape for more than 60 years.
On Wednesday, owners of The Wishbone announced on Facebook that the landmark business has permanently closed. In the post, Randy and Cindy Hellman of Waterloo thanked patrons and employees for their loyalty. They said the decision to not reopen was a difficult one to make.
In April, authorities charged 29-year-old Kevin Cruz Soliveras of Evansdale with second-degree arson for his alleged role in the March 5th, 2020, fire that gutted the restaurant. According to police, video evidence shows Cruz and another man intentionally set the fire after breaking into the restaurant in an attempt to steal money. The early morning fire caused extensive damage to the building.
Cruz is currently in police custody. He's also accused of committing other crimes in the area, including a February 4th, 2020, arson fire that severely damaged Maple Lanes in Waterloo and the attempted robbery of an armored vehicle outside a Waterloo bank on March 11, 2020, which involved a shootout with security guards that left one man dead.
The Wishbone has been a fixture in Waterloo since the 1960s. The Hellmans bought the restaurant in 2010.
APRIL 12, 2021 - An Exclusive Look Inside Waterloo's Maple Lanes
Work to restore the iconic bowling center has been progressing steadily since an early morning arson fire on Feb. 4, 2020, heavily damaged the building and its contents. Co-owner Rich Eighme was hoping Maple Lanes would be fully operating again by mid-June, but construction setbacks have delayed the reopening. At one time, seven different construction crews were working simultaneously to finish the project. Here's an inside look of the building during the construction.
Here are 50 of your favorite retail chains that no longer exist.