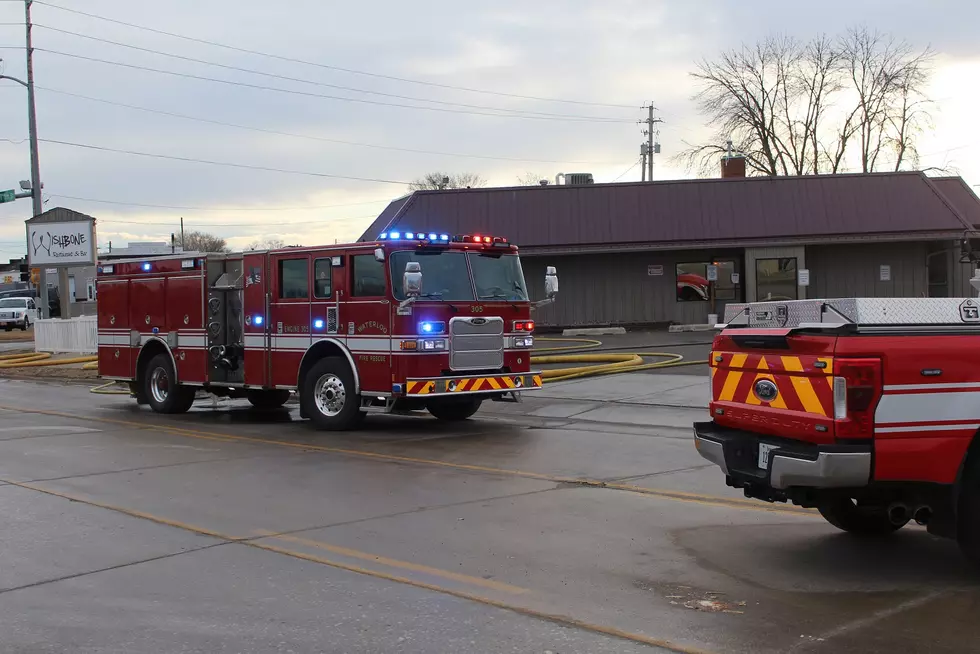 Fire Damages Landmark Waterloo Restaurant
Photo By: Elwin Huffman - Townsquare Media
A landmark Waterloo restaurant will be closed for the foreseeable future following a fire that caused extensive damage to the building and its contents.
Firefighters were called to The Wishbone, 201 West 18th St., shortly before 5:30 AM Thursday after a passing Waterloo police officer noticed smoke coming from the restaurant and called dispatch. Waterloo Fire Chief Pat Treloar says there was a large fire inside the building when crews arrived at the scene.
Upon entering the front part of the building, firefighters had to deal with a tense situation. Treloar says one firefighter went through the floor in the dining area.
"Mayday" is a term used by firefighters on scene to alert others of a firefighter in distress. Treloar says the firefighter was shook up, but was not transported to the hospital and no injuries were reported.
It was too early to know what sparked the fire or where it began. The Waterloo Fire Marshal arrived on scene around 7:30 AM to begin the investigation.
The Wishbone has been a fixture in Waterloo since the 1960s. A local couple, Randy and Cindy Hellman, bought the business in 2010 and later added a small bar to the restaurant. Randy Hellman says they hope to get The Wishbone up and running as soon as possible.
The Hellman's employ around 20 people at the restaurant. In addition to The Wishbone, the couple also own Dairy Queen franchises in Charles City, Waverly, Webster City and several in Waterloo.