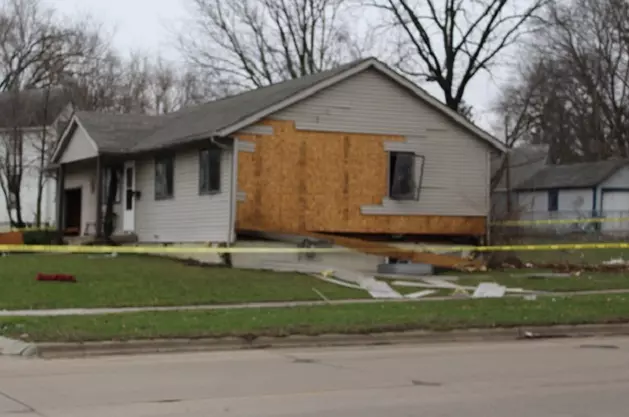 Waterloo Family Escapes House Explosion; Two Hurt
Photo By: Elwin Huffman - Townsquare Media
The state fire marshal is being called in to help local officials determine the cause an explosion that injured two people and severely damaged a Waterloo home Wednesday night (March 29, 2017).
According to Lieutenant Ben Petersen of Waterloo Fire Rescue, a woman and her three children were all transported to a local hospital for examination after escaping the blast. He said the mother was treated for minor burns and abrasions. Her daughter also suffered minor burns.
The explosion occurred around 9:30 p.m. inside a one-story home at 1102 South St. Petersen said the basement was burning when firefighters arrived and the blast caused significant damage to the entire structure, which likely can't be saved.
Fire officials believe natural gas likely triggered the explosion, but the cause hasn't been determined. Peterson said the city's incident commander and fire marshal processed and secured the scene late Wednesday night, but they weren't able to get into the worst damaged areas of the house without jeopardizing their safety. A Waterloo police officer remained at the scene overnight.
An investigation of the blast is expected to begin on Thursday (March 30). Petersen said the state fire marshall is expected to assist the city's fire marshal in the effort to find the cause.