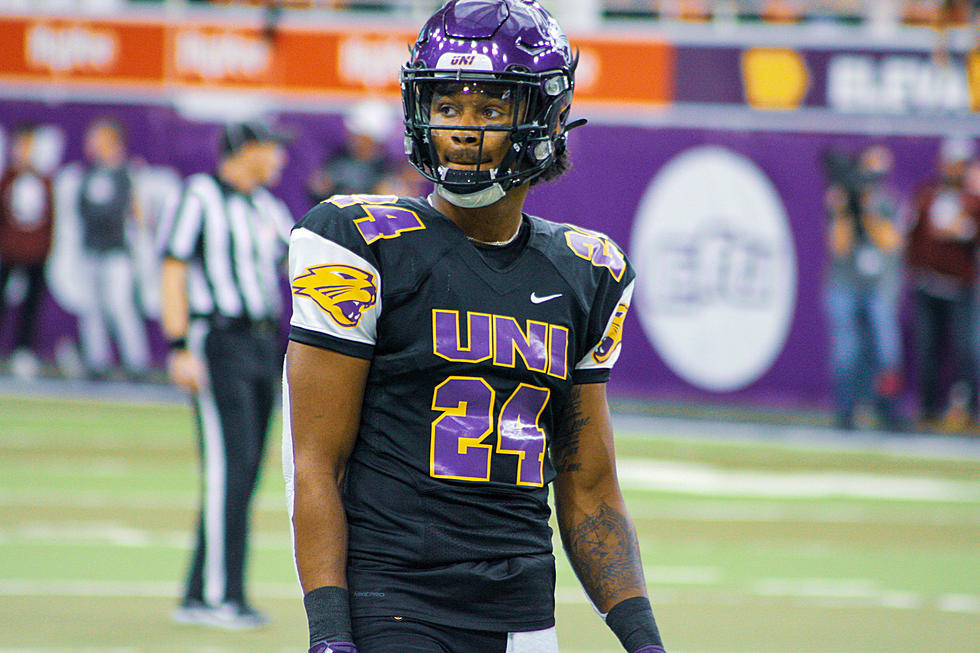 UNI Loses All-American Corner to Nebraska, Adds Kansas Tailback
Andy Saigh
Less than a week after UNI's star cornerback, Omar Brown decided to enter the NCAA Transfer Portal, he picked where he'll be playing football next.
The Minneapolis, Minnesota native will be headed west and suiting up for the Nebraska Cornhuskers.
He's not the only big addition the Cornhuskers made to their secondary this offseason, either. According to the Lincoln Journal Star, "The Huskers have already added Arizona State transfer Tommi Hill, junior college transfers DeShon Singleton and Javier Morton, and high school players Jaeden Gould and Malcolm Hartzog Jr. at corner; and Jalil Martin at safety; along with Gage Stenger, who could end up as a safety or a nickel."
Brown just narrowly entered the portal in time to start classes in Lincoln, the article adds. "He just entered his name into the NCAA transfer portal on Tuesday, the same day that spring semester classes began at UNL. The late registration deadline for classes this semester is early next week. As of Friday morning, Brown was already listed in the school's student directory. "
"That gives NU just enough time on the clock to get Brown enrolled fully and into school in the coming days, which will mean he can take part in the remainder of the Huskers' winter conditioning program and spring ball."
Though the Panthers have lost several players to the transfer portal this offseason -- Will McElvain, Justin Fomby, Tyler Hoosman, and Brown -- they have gained several as well. Devell Washington Jr. comes to Cedar Falls from West Virginia, Cordarrius Bailey from Iowa State, and, as of today, Amauri Pesek-Hickson from Kansas.
Pesek-Hickson is a 6'0 230-pound running back from Leawood, Kansas who racked up 363 yards rushing on 100 attempts over two seasons with the Jayhawks. Out of high school, he was listed as a three-star recruit and received offers from Kansas, Western Illinois, Missouri State, and Michigan. He also received interest from North Dakota State, Missouri, Nebraska, Kansas State, and Iowa State.
In his high school days, he rushed for 923 yards and eight touchdowns, while catching 14 touchdowns for 812 yards.
What Twitter Thinks Living in Iowa is Like
Twitter is a strange, (and can be a) dark place. What it has to say about the Hawkeye State is pretty accurate, though. Let's see what tweeters out there have to say about Iowa in 280 characters or less.
This Iowa Home Has a Video Game Store INSIDE!
This house is nice enough without the video game store in the basement... but that video game store is pretty awesome, too.