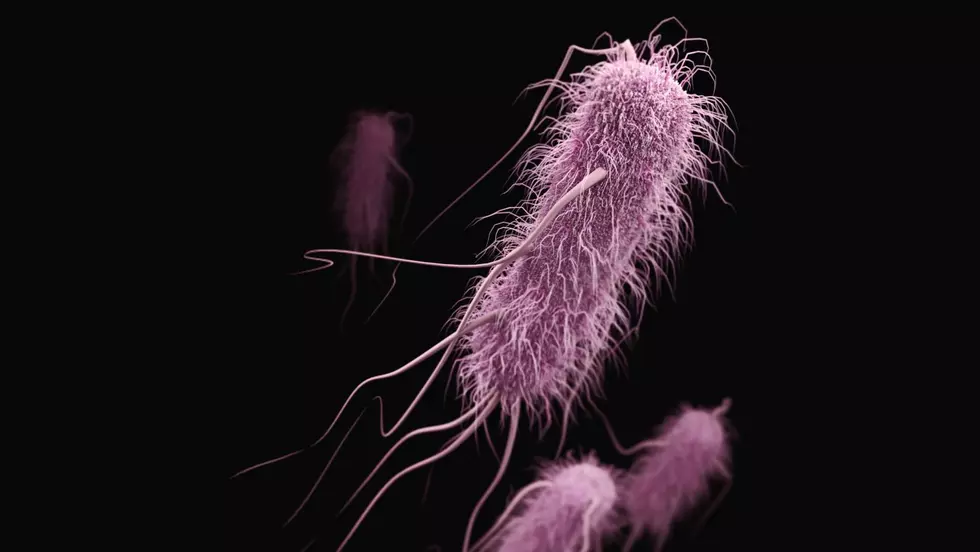 An Iowa Lake has 10 Times Over The Acceptable Level of E.coli
CDC via Unsplash / Canva
Much like several of our previous stories (black widows, pythons, brain-eating amoeba, etc), this one grosses me out and gives me the heebie-jeebies. Any reference to the bacterium E.coli, and I'll have some shivers down my spine. Ew.
If you were to jump into one Iowa lake, it'd do a hell of a lot more than just give you the shivers.
According to KCCI, "The Iowa Department of Natural Resources said it found 10 times the acceptable level at Spirit Lake." That's 24,000 viable bacteria.
Spirit Lake is located just north of Okoboji, situated in Dickinson County.
The Des Moines-based news station continues, reporting that "The DNR said the rapid growth of bacteria could be from the heat waves this summer or from rain washing animal waste into the water."
The Mayo Clinic website gives a brief overview of what the bacteria is and what it does:
"Escherichia coli (E. coli) bacteria normally live in the intestines of healthy people and animals. Most types of E. coli are harmless or cause relatively brief diarrhea. But a few strains, such as E. coli O157:H7, can cause severe stomach cramps, bloody diarrhea, and vomiting.
You may be exposed to E. coli from contaminated water or food — especially raw vegetables and undercooked ground beef. Healthy adults usually recover from infection with E. coli O157:H7 within a week. Young children and older adults have a greater risk of developing a life-threatening form of kidney failure."
Symptoms of E.coli infection include the following per the site:
Diarrhea, which may range from mild and watery to severe and bloody
Stomach cramping, pain or tenderness
Nausea and vomiting, in some people
The symptoms typically arise three to four days after exposure. You should see a doctor if diarrhea persists or is heavy or bloody.
A variety of other things other than exposure to an infected lake can cause an infection, too. The Mayo Clinic elaborates on contaminated food:
Ground beef. When cattle are slaughtered and processed, E. coli bacteria in their intestines can get on the meat. Ground beef combines meat from many different animals, increasing the risk of contamination.
Unpasteurized milk. E. coli bacteria on a cow's udder or on milking equipment can get into raw milk.
Fresh produce. Runoff from cattle farms can contaminate fields where fresh produce is grown. Certain vegetables, such as spinach and lettuce, are particularly vulnerable to this type of contamination.
Ingesting contaminated water can also be harmful:
"Human and animal stool may pollute ground and surface water, including streams, rivers, lakes, and water used to irrigate crops. Although public water systems use chlorine, ultraviolet light, or ozone to kill E. coli, some E. coli outbreaks have been linked to contaminated municipal water supplies.
Private water wells are a greater cause for concern because many don't have a way to disinfect water. Rural water supplies are the most likely to be contaminated. Some people also have been infected with E. coli after swimming in pools or lakes contaminated with stool."
The water in Spirit Lake will be tested again next Wednesday.
Spirit Lake Might Have Most Expensive Home in Iowa
If you have $10 million handy then I might have the perfect house for you. This home in Spirit Lake might be the most expensive home in Iowa.
13 Players from Iowa, ISU, and UNI on 2022 Senior Bowl Watchlist
The Reese's Senior Bowl is an opportunity for players from all over the country to show their talent to scouts before the NFL Draft takes place in April. Here are the players from each of Iowa's three state schools that are on the watchlist heading into the 2022 football season.