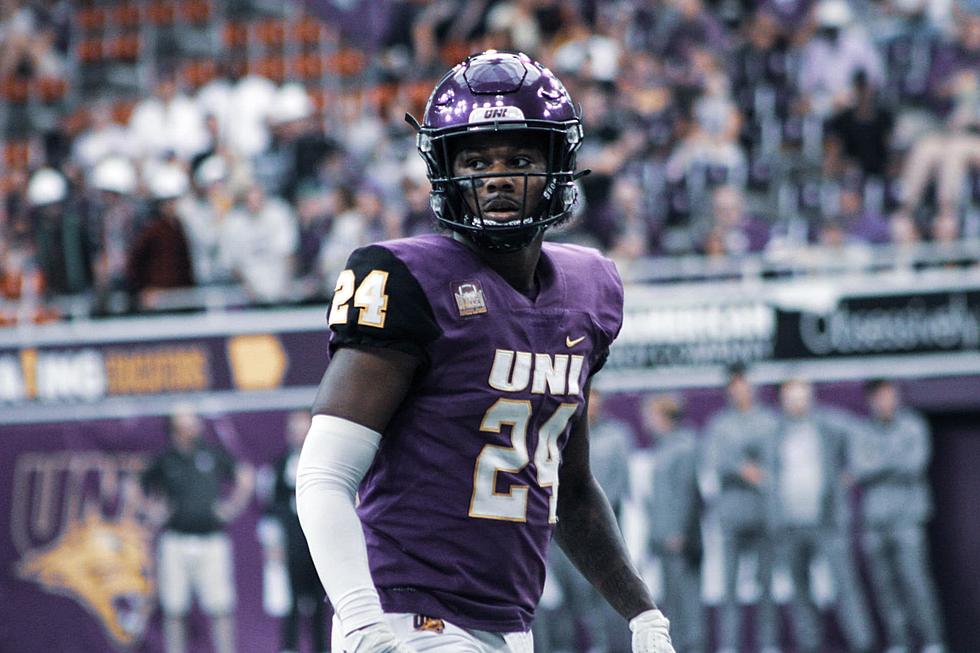 Big News for UNI Football: All-American Cornerback is Transferring
Andy Saigh
Omar Brown has been one of the best football players for the UNI Panthers over the last three years and is widely regarded as one of the best defensive backs in the country.
Last night, he announced he'd be entering the transfer portal.
Known as a lockdown corner, Brown has received a plethora of national awards at the FCS level. As a freshman in 2019, the Minneapolis, Minnesota native was named to the MVFC All-Newcomer Team, the All-Conference team, the Hero Sports All-American Team as a Freshman, AP All-American Third Team, FCS Defensive Freshman of the Year, and the Phil Steele All-American First Team. This was all after he recorded 77 tackles and six interceptions over 15 games.
During the seven-game spring 2021 season, he recorded 30 tackles and snagged an interception on his way to being named Honorable Mention All-MVFC. In the fall 2021 season, he earned a spot on HERO Sports' FCS All-American Sophomore Defense Team and was an honorable mention for the MVFC All-Conference Team. He recorded 33 tackles, forced a fumble, and grabbed an interception while playing in seven games before a season-ending injury.
Getting the commitment from Brown was a huge win for the UNI football staff in 2019, as he was the highest-rated cornerback in Minnesota by 247Sports, listed as a three-star recruit, and had offers from MVFC rivals South Dakota and North Dakota State, as well as an offer from Big Ten school, Indiana. He also had interest from North Dakota, Arkansas State, Minnesota, and Iowa.
After tweeting that he'd enter the transfer portal, Brown received a barrage of attention on the platform from fans of FBS college football teams that would like to see him play for them.
He even got a shoutout from a former opponent, Phoenix Sproles of North Dakota State:
10 UNI Football Players Earn MVFC Honors
Ten Panthers came away with Missouri Valley Football Conference honors after the 2021 season. See which of the men hailing from Cedar Falls were among some of the best in the best conference in the FCS.
Aldi Grocery Store Revamps With New Cedar Falls Location
A new grocery store has opened in Cedar Falls offering an improved customer experience. Here's a look at what we can expect.