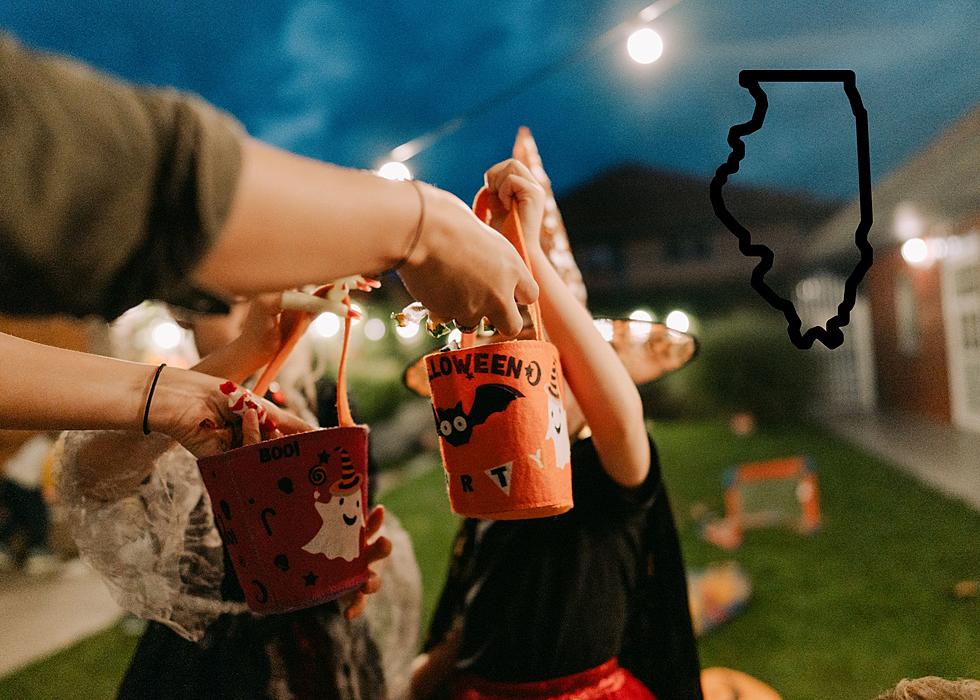 Is There A Legal Age Limit On Trick-Or-Treating In Illinois?
Canva
Halloween is right around the corner and you can probably expect kids of all ages at your door.
One thing you can always count on from Halloween to Halloween, sure as Snickers, you will have some teenagers at your door. My family always has had kids ranging from surely no more than a few months old to about late teens. It was kinda eyeroll-inducing for me when my own teen classmates would come to the door. But it's good to remember that there are far worse things they could be doing with their time.
46% of parents said that kids are never too old to trick-or-treat, according to a 2021 survey by TODAY.com. But most parents who did think there should be a cutoff age believed it should be 15 or 16.
Illinois's Legal Age Limit
NBC Chicago says that there are no national restrictions on trick-or-treat ages. But what some cities, towns, and villages will do is impose their own restrictions.
Belleville, Illinois has a "Halloween Solicitation" ordinance that's been in place since 2008. It says nobody over 12 can trick-or-treat unless they want to pay a $1,000 fine.
That seems like quite a steep fine because a teenager wanted a mini-Twix but I digress.
For the Quad Cities and areas around us, there's not so much an age restriction to remember, but cities' trick-or-treat times are the key thing to keep in mind. Don't go out two hours after trick-or-treating has ended.
Besides Belleville, other cities put a stop to trick-or-treating teens. Chesapeake, Virginia has made the age limit to trick-or-treat 14. Bathurst in New Brunswick, Canada passed a law that doesn't allow anyone over 16 to trick-or-treat.
I think we can all agree: let's enjoy some chocolate and sweets on Halloween, no matter what age you are!
Is This Available Davenport House "Haunted"? Take A Look And Decide
Gallery Credit: Zillow/RMLSA
Quad Cities Pumpkin Patches
It's pumpkin pickin' time in the Quad Cities. Pumpkins make great fall decorations and they are obviously fun to carve. If buying a pumpkin at a store doesn't cut it and you want the full experience of a pumpkin patch, we have the full list of pumpkin patches throughout the Quad Cities. If we are missing any local pumpkin patches,
email us here.
Gallery Credit: Connor Kenney/Townsquare Media Quad Cities