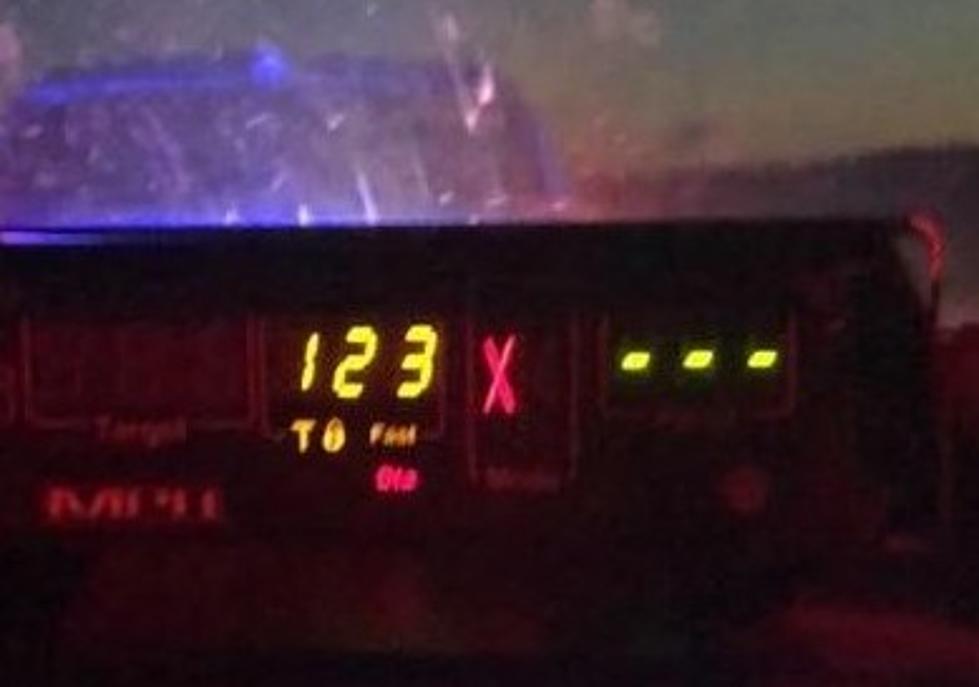 Slow Down, 100 mph Speeders: Fines Are High
Photo from Buchanan County Sheriff
The Buchanan County Sheriff is reminding motorists that speeding on Iowa highways remains a major safety concern, after deputies recently pulled over vehicles traveling faster than 100 mph.

Last week, a Buchanan County Deputy pulled over a motorist for driving 104 mph in a 65 mph zone on Highway 20. Shortly after conducting that traffic stop, the same officer pulled over another vehicle in generally the same location on Highway 20, for traveling 123 mph.
Speeding isn't just unsafe, it's also expensive. The first motorist was given a citation for $328, while the second driver was fined $456.
Driving over 100 mph seems to be a dangerous trend: compared to the four year average, the Iowa State Patrol reports a 113% increase in citations for motorists going over 100 mph, and a 70% rise in citations for drivers going 25 mph over the speed limit.
Authorities remind drivers to slow down and drive responsibly to safely reach your destination, and avoid expensive tickets.
Enter your number to get our free mobile app
Iowa Slang Words/Phrases ALL Iowans Know