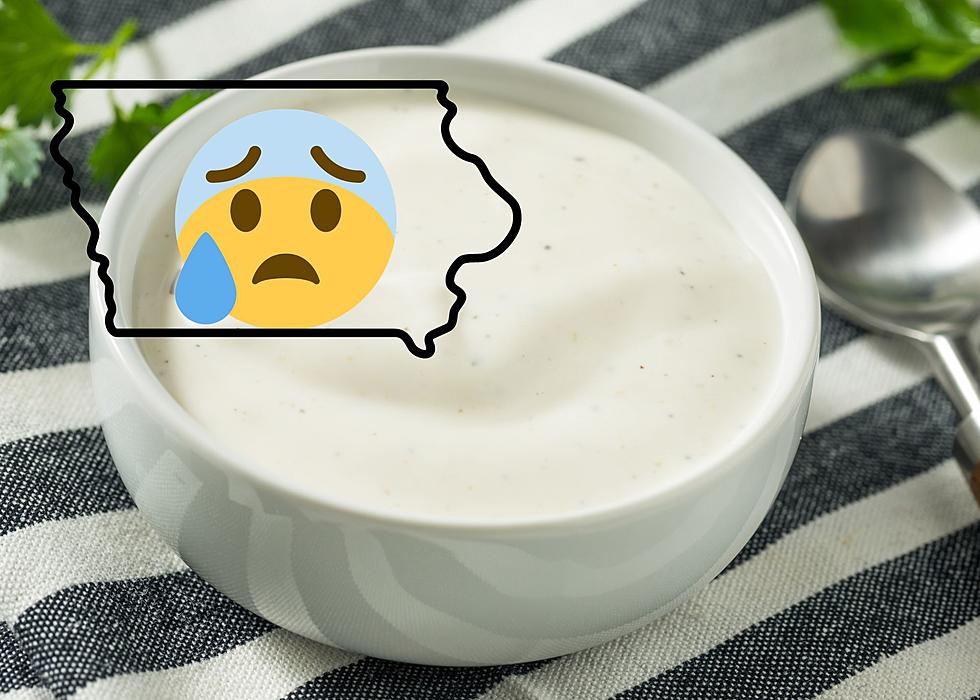 Iowa, Brace Yourself: We May Be In For A Ranch Shortage
Canva
The most Midwestern condiment may be in short supply in Iowa & Illinois soon.
It's spooky season but I wouldn't dare tell you a tale as scary as this one. This surpasses all horror movies or scary campfire stories. We love ranch. We put ranch on our ranch. Pizza, carrots, salad, literally anything can be made even better with ranch. It's my saving grace when chicken wings get too hot.
That's why it so pains me to say that ranch could be in short supply before too long. Specifically, our go-to brand of it.
Why Hidden Valley May Become Legit 'Hidden'
According to ABC, a cyberattack on Clorox (who owns Hidden Valley Ranch) happened earlier this fall and "caused wide-scale disruptions of Clorox's operations". Clorox just started getting back into it's normal programming stuff last week but they're warning the attack could mean product delays and shortages for several months.
It was recently figured out that the cyberattack was carried out by the same group behind hacking MGM & Caesar's casinos, according to Bloomberg.
If there's any good news, it's not totally clear yet how deeply the cyberattack is affecting Hidden Valley Ranch specifically so maybe it won't end up being too bad. Just don't hoard it like the Great Toilet Paper Rush of 2020. But don't be surprised if it's hard to find on the shelves.
Obviously, Clorox wipes and cleaning supplies made by the brand could be hard to find too. But I'm more concerned with the ranch.
Quad Cities Pumpkin Patches
It's pumpkin pickin' time in the Quad Cities. Pumpkins make great fall decorations and they are obviously fun to carve. If buying a pumpkin at a store doesn't cut it and you want the full experience of a pumpkin patch, we have the full list of pumpkin patches throughout the Quad Cities. If we are missing any local pumpkin patches,
email us here.
Gallery Credit: Connor Kenney/Townsquare Media Quad Cities
LOOK: Most common fast food chains in Iowa
Stacker
compiled a list of the most common chain restaurants in Iowa using data from the Friendly City Lab at Georgia Tech.
The following statistics are based on data from the year 2022
Gallery Credit: Stacker