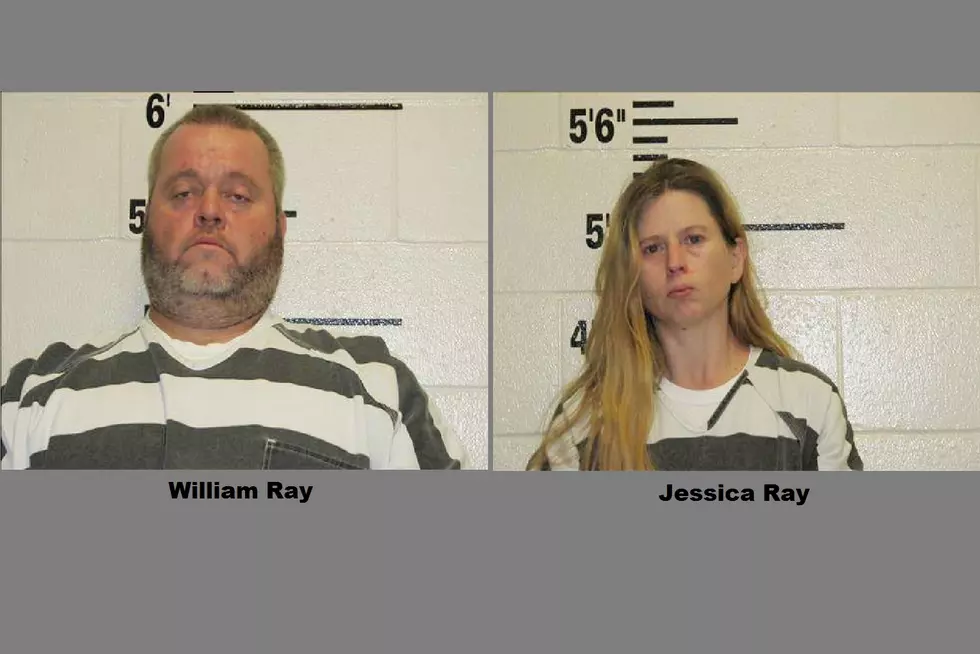 Missing South Carolina Family Found in NE Iowa
Courtesy: Winneshiek County Sheriff's Dept.
The search for a missing South Carolina girl, last seen at an Iowa hospital, has ended in northeast Iowa.
Authorities in Camden, S.C. had been concerned about the well-being of 2-year-old Dakota Ray. She was in the custody of her parents, William Ray, 44, and Jessica Ray, 33, who reportedly are heavy methamphetamine users.
The family had been been reported missing since April 15th; they were apparently driving cross-country in a van, and were headed for Minnesota.
However, on Thursday, the family had been sighted in a Walmart in Decorah. Winneshiek County sheriff's officials received another report that the Ray's were spotted traveling north of Decorah.
Deputies located and stopped the vehicle on Quarry Hill Road.
William Ray was arrested on charges of felony theft, operating a non-registered vehicle, no valid drivers license, failure to provide proof of financial liability, and fifth-degree theft. He also had an outstanding arrest warrant from South Carolina.
The mother, Jessica, was also charged with fifth-degree theft.
Both parents were taken to the Winneshiek County jail, where William Ray will remain, awaiting the extradition process to South Carolina.
The child, Dakota Ray, was unharmed; she was placed into the custody of the Department of Human Services.
The incident remains under investigation, and Winneshiek County authorities indicated that more charges could be filed.
The National Center for Missing and Exploited Children earlier said that Dakota Ray was seen at a hospital in Le Mars -- in northwest Iowa -- earlier this week.