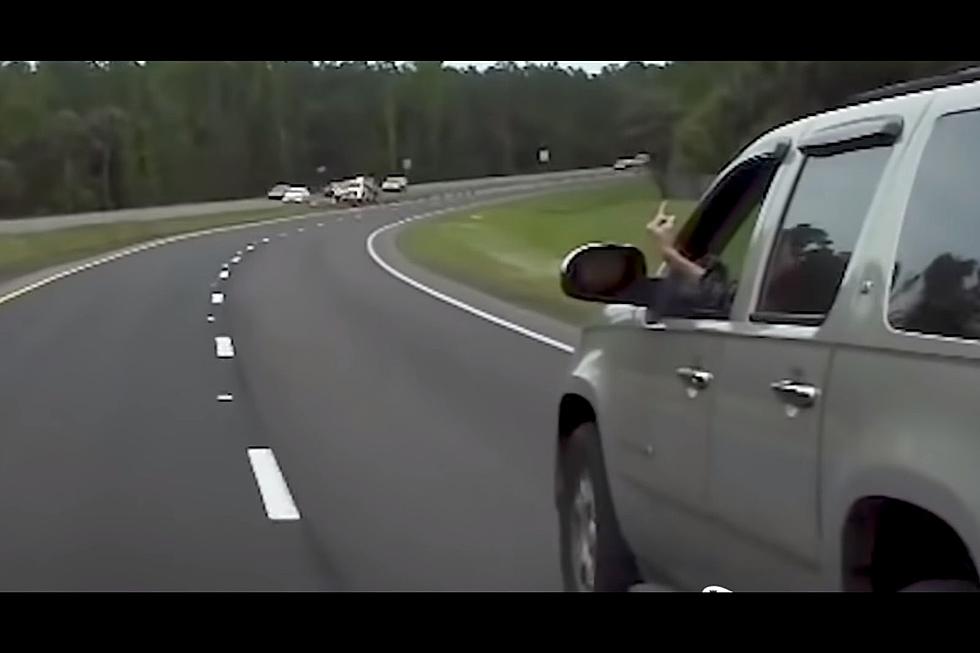 Man Leads Police on 100 MPH Chase While 'Flipping the Bird' (VIDEO)
PoliceActivity via YouTube
A Florida Deputy was out on patrol, just cruising down a road when he saw a Chevy Suburban plow through a stop sign coming off the interstate. The vehicle then struck a curb and drove into the oncoming lane of traffic and hit the gas once the officer flipped on his lights and siren.
Now, the chase was on. Soon afterwards, the 33-year-old threw a can of beer out of the window.
In the 10-minute chase, he reached speeds of 100 miles per hour in a construction zone all while giving Deputy the middle finger.
The deputy's car hit the suburban  in a PIT move to knock it off the road, which it did, but then he started to drive away again.
Police deployed, stop sticks unsuccessfully, and the man continued to drive away. Then he was rammed multiple times by the officers to get him off the road.
This guy was already on probation for DUI and Fleeing Law Enforcement and he doesn't have a driver's license.
See the Must-Drive Roads in Every State
13 Celebrities Whose Last Appearance Was On 'Family Guy'