List of 2022 Firework Displays in Eastern Iowa
Courtesy: marigold_88 - ThinkStock
It's almost that time of the year once again! July 4th and firework displays are on the way, and patriotism will reach its peak here in Iowa in just a couple of weeks.
If it's anything like what I've seen in small town over the entirety of my life, it will largely look like this: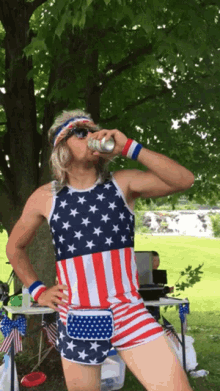 BUT, if you're looking for a little family-friendly fun on the weekend and day of the Fourth, we've got you covered. There will be tons of firework displays to attend all over eastern Iowa as well as parades and other events. Here's what KCRG says will be going on:
BENTON COUNTY
Shellsburg
Pyro Musical Display (July 4, 9:45 p.m.)
Best parking would be along Grand Ave and Best viewing along College and Harbert Streets facing east.
Find more information here.
BLACK HAWK COUNTY
Waterloo:
Mayor's Fireworks (July 2 - 5:30 p.m., with fireworks beginning at 10 p.m.)
Fireworks after Waterloo Bucks game, Riverfront Stadium (Game starts at 6:35 p.m.)
Find more information here.
BUCHANAN COUNTY
Independence:
161st Annual Independence Day Parade (9 a.m.)
Fireworks over the Wapsipinicon River (10 p.m.)
 Find more information here.
DUBUQUE COUNTY
Dubuque:
Independence Day celebration in the AY McDonald Park next to the Hawthorn Boat Ramp on July 3 - Salute to our Heroes Air Show
The Fireworks Spectacular on July 3 (Dusk)
Find more information here.
Dyersville:
Annual 3rd of July Celebration and Fireworks at Dyersville Commercial Club Park.
Find more information here.
Farley:
Farley Fire Dept. and EMS Picnic and Fireworks - July 2 on Main Street. Starts at 3 p.m., with fireworks beginning at dusk.
Find more information here.
IOWA COUNTY
Amana:
Fireworks will take place over Amana Lily Lake at dusk (Close to 9 pm)
JOHNSTON COUNTY
Coralville:
4thFest Parade, 10 a.m.
Fireworks in S.T. Morrison Park (9:45 p.m.)
Find more information here.
Iowa City:
City of Iowa City fireworks at Old Capitol Museum on July 2 from 9:30 p.m. - 10 p.m., at the intersection of Clinton Street and Iowa Avenue, and the University of Iowa Pentacrest.
Find more information here.
LINN COUNTY
Cedar Rapids:
Freedom Festival Parade, 10 a.m. (June 25), downtown Cedar Rapids
Freedom Festival 4th of July Concert, McGrath Amphitheatre 6-9:45 p.m.
Fireworks, downtown Cedar Rapids, 6-10 p.m.
Find more information here.
Prairieburg:
Fireworks at Baker Park on June 25th at dusk
MUSCATINE COUNTY
Muscatine:
"Blast from the Past" community parade at 4 p.m. on July 4 in downtown Muscatine.
Almost Fireworks Fest on the Riverfront, 5-8 p.m.
Honor Guard ceremony in front of Pearl City Station (immediately after Almost Fireworks Fest)
Fireworks over the Mississippi at dusk
Find more information here.
SCOTT COUNTY
Bettendorf:
4th of July Parade in downtown Bettendorf, July 4 at 10 a.m. (begins at the intersection of 23rd Street and State Street.)
Fireworks at Middle Park (2220 23rd St.) on July 4 at dusk.
Find more information here.
Davenport:
Red White and Boom startS at 9:30 p.m. on Sunday, July 3
Activities will be held at Modern Woodmen Park, LeClaire Park, Schwiebert Riverfront Park, and Quinlan Court. Activities such as 'Kid Zones', food and drinks, live music, and others
Find more information here.
If you decide to light fireworks off on your own, here's a guide to staying safe over the holiday weekend:
20 Things To Do On The 4th Of July In The Quad Cities Area
July 4th weekend is always packed with activities every family can take part in. But if don't have anything specifically planned and you're looking for some fun things you and the family can do for the 4th of July, you're in luck! We've rounded up some awesome Quad Cities Events to help you celebrate America's birthday.
Stay in this 'Boatel' AirBnB For a One-of-a-Kind Iowa Getaway
Staying in an AirBnB on land? We can't imagine. Reserve this houseboat in a land-locked state for a unique, story-worthy, stay.