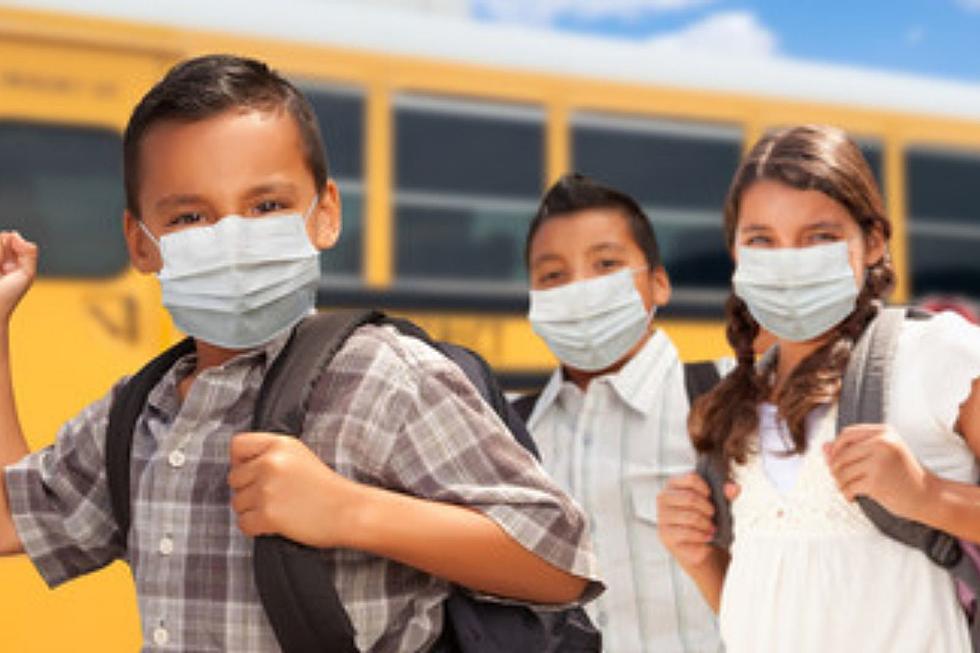 Judge Allows Iowa Schools To Issue Mask Mandates
Courtesy: Feverpitched - ThinkStock
The heated battle over whether schools in Iowa should be able to mandate the wearing of masks to prevent the spread of COVID-19 took another turn yesterday. A federal judge ordered the state of Iowa to halt the enforcement of a new law that prevents local school boards from ordering masks be worn in the classroom, according to the Cedar Rapids Gazette. 
Judge Robert Pratt said that the law passed in May by Republicans in the Iowa Legislature and then signed into law by Governor Kim Reynolds, substantially increases the risk of children with health conditions of contracting COVID-19. The Gazette reports that Pratt looked at data on the effectiveness of wearing masks and recommendations from both the Centers for Disease Control and Prevention and the American Academy of Pediatrics on wearing masks in school. Pratt said in his order;
Iowa Code Section 280.31's ban on mask mandates in schools substantially increases their risk of contracting the virus that causes COVID-19, and that due to their various medical conditions they are at an increased risk of severe illness or death, Plaintiffs have exhibited that an irreparable harm exists.
The judge issued a temporary restraining order that is in effect immediately. It will remain until the court issues an order for a preliminary injunction. The Gazette reports that several school districts, including Cedar Rapids, are looking at the order and what options they have. However, the state's largest school district in Des Moines, put a mask mandate in place for all students.
Governor Reynolds said in a statement on Monday that the ruling "...ignored the decision by our elected legislature, and took away parent' ability to decide what's best for their child".
Iowa Kids Head Back to School in 2021
Kids all over Eastern Iowa headed back to school this week! Here are some of the adorable first day photos that were submitted by parents!
Our Favorite Photos Showing The Essence Cedar Rapids