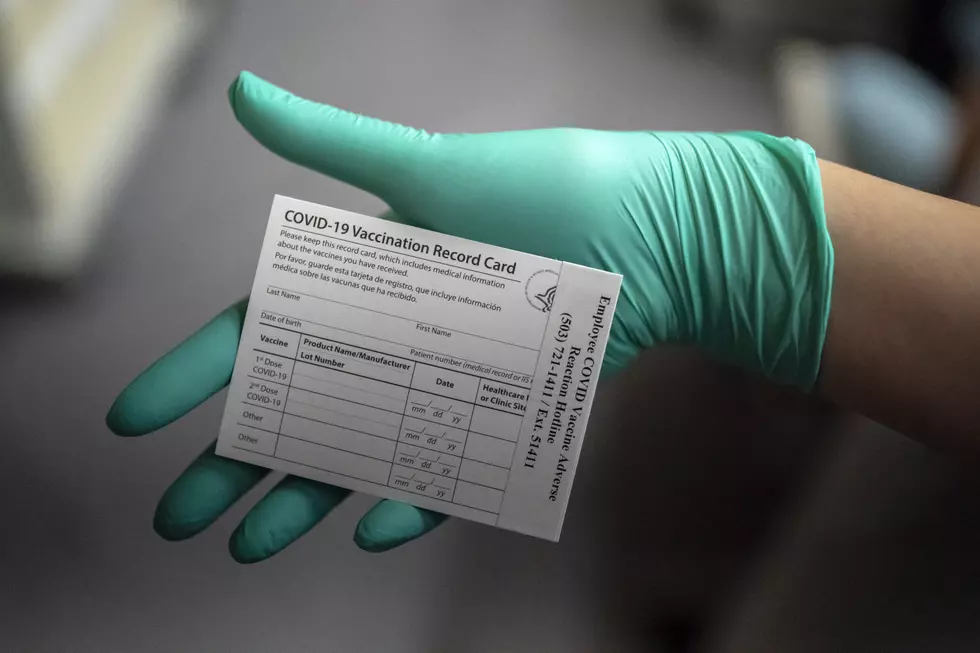 Iowa Will Ban Vaccine Passports
Getty Images
Summer is coming and that means a lot more people will be traveling. Take the fact that we're (hopefully) exiting this pandemic, and some people haven't traveled in a year...a whole lot of us our itching to go on vacation.
The question many people are asking across the United States, is how we'll know it's safe to travel. Some officials are offering up the solution of a COVID vaccine passport. This was put up for debate in the Iowa legislature in early May.
As reported in Radio Iowa, this topic has been put to rest amongst Iowa lawmakers. Currently, the bill to ban vaccine passports in the state of Iowa has passed through the state legislature and is being sent to Governor Kim Reynolds for approval.
This bill will forbid businesses and other specific private institutions from requiring individuals to provide proof of vaccination. Also in this bill, there will be an exception to this rule in certain circumstances including; nursing homes and health care facilities. People in those circumstances can be asked about their COVID vaccination.
Hilarious Iowa DOT Signs
Anyone else share a sense of humor with a state's Department of Transportation? Just me? Well, every Monday the Iowa Department of Transportation puts up a sometimes hilarious, sometimes straightforward message on their road signs across the state. This is called "message Monday" and Iowa DOT tries to entertain and educate drivers through these signs. Here are just a few of our favorites.
Questions Iowans Are Tired of Being Asked
Whoever said there are no dumb questions is an idiot. Here are some of the most common questions Iowans get asked...proven through SCIENCE! Also, the answers are included so if you're tired of being asked you can just send this right along.