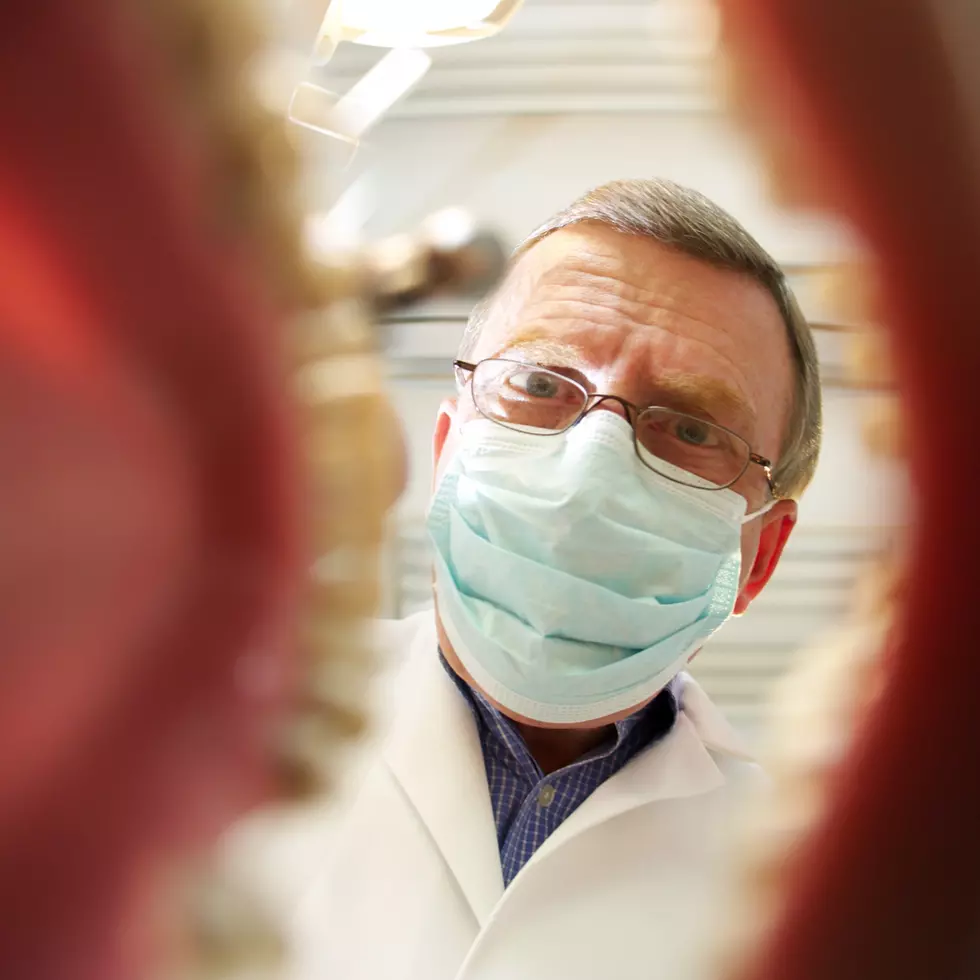 Can My Dentist Give Me The COVID Vaccine?
Thinkstock Images
The short answer is yes...but also no...let me explain.
There has been a bit of back and forth about this over the past few months. Hypothetically it would make sense to go in for a dental checkup and have them give you a shot of the vaccine, they are doctors too!
There even appeared to be some sort of resistance to the idea of dentists giving people the COVID-19 vaccine here in Iowa. While some may continue to question whether or not this should be done, the Iowa House has officially set a stance on this debate.
The Iowa Houses has voted in favor of letting dentists administer COVID vaccines, and to even give these shots in their office. This all is voluntary on the part of the dental office. One of the main arguments against this piece of legislation has to do with training. The worry is that the staff will not have the proper training to deal with the administrative details. Some legislatures and members of the medical community argued that these offices possibly may not have the training to record every shot given into the database.
Last month the bill passed in the Iowa House, and just this week it also made its way through the senate where it passed, thus allowing some Iowans to receive the vaccine injection from their dentist. More than twenty states already have passed legislation to allow dentists to perform this task.
What Are the Signature Drinks From Every State?
Iowa History Facts