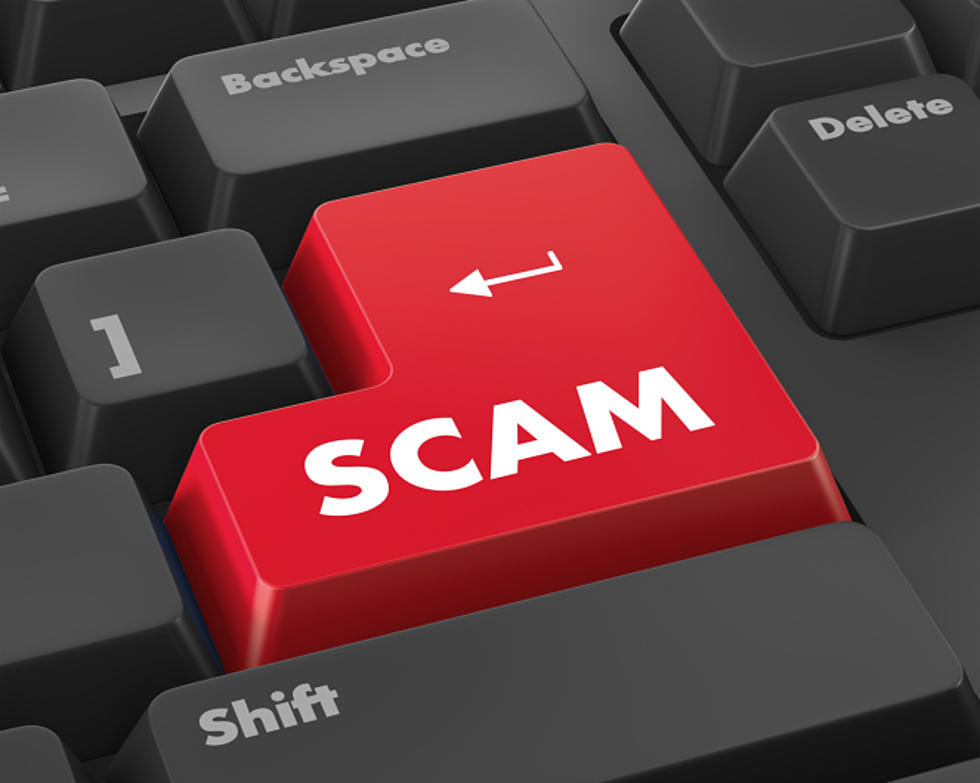 Iowa Named 2021's Least Vulnerable State To Identity Theft & Fraud [STUDY]
boygovideo
The holiday season creates an interesting vibe this time of year. While it's a time of celebration and spending time with family, it's also a time of year where bad people take advantage of good people. Normally people focus on porch pirates and package thieves this time of year, but there are still a ton of scams that negatively impact people and their families. A new study has come out showing what states have been the most vulnerable to identity theft and fraud in 2021 and the Quad City-states are a tale of two stories.
Our friends at WalletHub have come out with its list of 2021's Most Vulnerable States To Identity Theft & Fraud. Before we reveal where Iowa and Illinois landed on this list, here is how WalletHub found out where each state landed.
In order to determine where American consumers are most vulnerable to identity theft and fraud, WalletHub compared the 50 states and Washington D.C. across three key dimensions:
Identity Theft
Fraud
Policy
WalletHub evaluated those dimensions using 14 key metrics. Each metric was graded on a 100-point scale, with a score of 100 representing the most vulnerable.
Finally, WalletHub determined each state and the District's weighted average across all metrics to calculate its overall score and used the resulting scores to show the most and least vulnerable states to Identity Theft and Fraud.
After all of that math, this is how each state landed on WalletHub's list.
WalletHub found that Washington is the most vulnerable state to identity theft and fraud. Not too far behind Washington is a Quad City-state. Illinois is the 6th most vulnerable state to identity theft and fraud.
Illinois' score was 54.43 and was 4th in Identity Theft, 25th in Fraud, and 48th in Policy.
Iowa was on the total opposite of this list and is the least vulnerable state to identity theft and fraud, landing at 51st. Iowa's overall score was 25.04 and was 36th in Identity Theft, 51st  in Fraud, and 37th in Policy. Here are some more statistics about Iowa when it comes to this study:
50th – Identity-Theft Complaints per Capita
49th – Fraud & Other Complaints per Capita
39th – Median Loss Amount Due to Fraud
18th – State Security-Freeze Laws for Minors' Credit Reports
41st – Identity-Theft Passport Program
41st – Persons Arrested for Fraud per Capita
Watch out for those cyber and telephone criminals this holiday season, Quad Cities.
100 Interesting Facts About The Quad Cities You May Or May Not Know
The Quad Cities is filled with a very rich history. From inventions to crossing the Mississippi River, to American Presidents and Walt Disney, there are many facts about the Quad Cities that many people do not know. While there are many more stories and facts to share about the Quad Cities, you'll find in these 100 facts that all roads, somehow, lead back to the Quad Cities.
LOOK: Here are the 10 US golf destinations with the most courses per capita
Discover where you can find the best access in the country for your pick of courses, the unique terrain that lends itself to world-class golf, and what makes select clubs noteworthy.