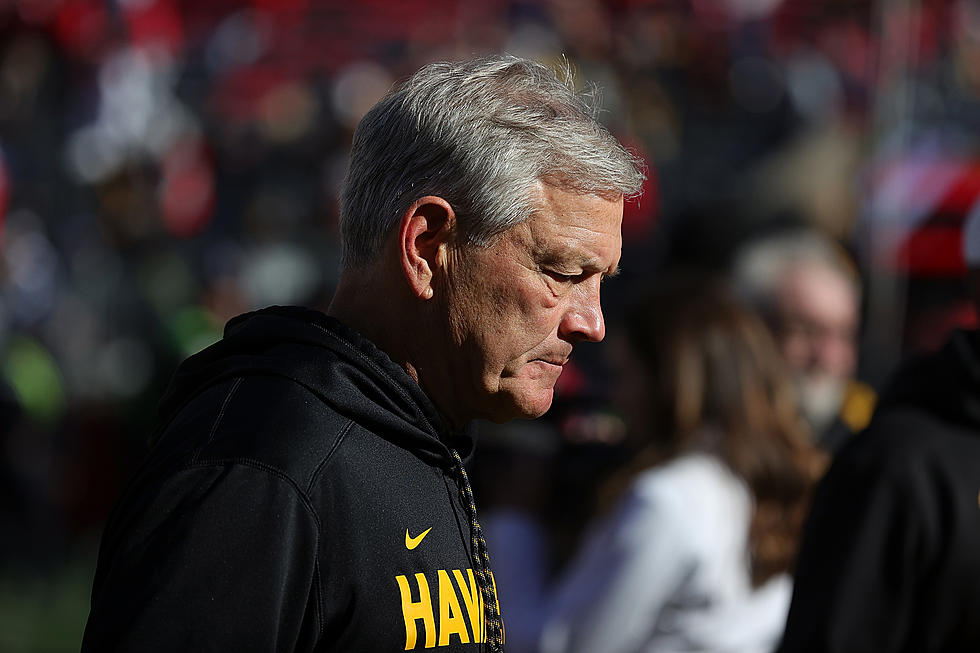 Iowa Hawkeye Tight End To Enter The Transfer Portal
Getty Images
In this day and age of college sports, a player entering the transfer portal is something every head coach has to be on the lookout for. Iowa coach Kirk Ferentz got hit with another such transfer request this week.
Hawk Central reports that Iowa tight end Josiah Miamen announced that he is leaving the Iowa football program. The third-string tight end issued a statement announcing that his recruitment is back open.
You can't really blame Miamen for wanting a better chance at playing time. At Iowa, number one tight end Sam LaPorta is still just a junior and number two tight end Luke Lachey has shown plenty of promise. The 6'4" Miamen is a redshirt sophomore, so he would have at least two years of playing time left after a transfer.
Hawk Central reports that Miamen played in just three games for Iowa this season. He finished his Iowa career with one catch for 22 yards. That catch happened in Iowa's 51-14 rout at Maryland back on October 1st. Miamen got some playing time when second-string tight end Luke Lachey went down with an injury. He also got some second-string snaps against Purdue.
Miamen is the second Iowa player to enter the transfer portal this season. Hawk Central points out that wide receiver Quavon Matthews announced his plans to leave Iowa in early October. Iowa plays host to Minnesota on Saturday and enters the game as a 4.5 point favorite. The winner will either be tied or sit atop the Big Ten Western Division.
A Look Inside Iowa City's New Hotel Across from Kinnick Stadium
You Know You're From the Midwest When...
We asked listeners to complete the sentence: "You know you're from the Midwest when..." and we got some very accurate responses! Here's a look at some of our favorites.