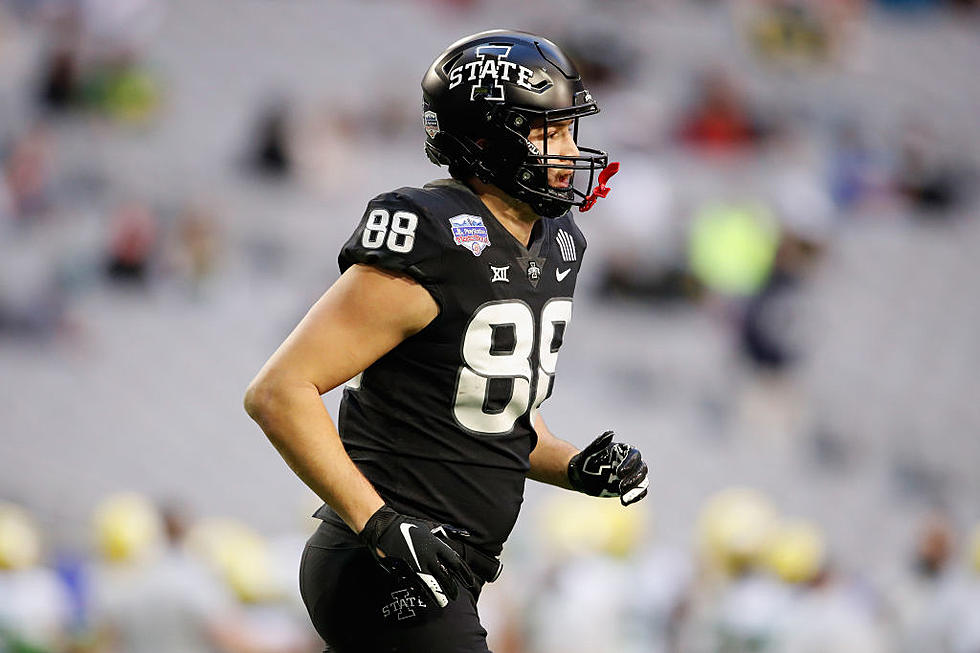 Iowa State Tight Ends Wins The Academic Heisman Award
Getty Images
Charlie Kolar is the best tight end to ever play at Iowa State, and he's raking in more hardware to back up that claim. His latest win is the biggest individual award ever won by a Cyclone football player.
The Ames Tribune reports that Kolar was named the winner of the prestigious Campbell Trophy during the National Football Foundation Awards on Tuesday night. The award is given annually to the football player who best combines academics with on-the-field performance. It's the academic Heisman Trophy. It goes to the nation's top All-American on the field and in the classroom.
In a statement, Kolar said, "This is an incredible honor...to be recognized along with the other winners of this prestigious award, I am so grateful". Kolar not only received a nice trophy, but also a $25,000 postgraduate scholarship. The Tribune reports that Kolar believed that he had a responsibility to learn and to not waste that opportunity. It's a value he says he learned from his parents.
Kolar is a two-time All-American at Iowa State and has been an All-Big 12 pick the past three seasons in a row. He owns all the tight-end records at Iowa State include career yards, receptions, and touchdowns. The Tribune reports that he enters the upcoming Cheez-It Bowl with catches in 35 straight games, the second-longest streak in Iowa State history, and the fifth-best streak in the nation. Kolar graduated from Iowa State last fall with a degree in mechanical engineering.
Iowa State will play #19 Clemson in the Cheez-It Bowl on December 29th in Orlando.
"
"
10 of the Most Unique Airbnbs in the State of Iowa
Looking for a cool weekend getaway here in Iowa? There are SO many unique Airbnbs to rent out across the state! We put together a list of ten, one-of-a-kind Airbnbs in Iowa.