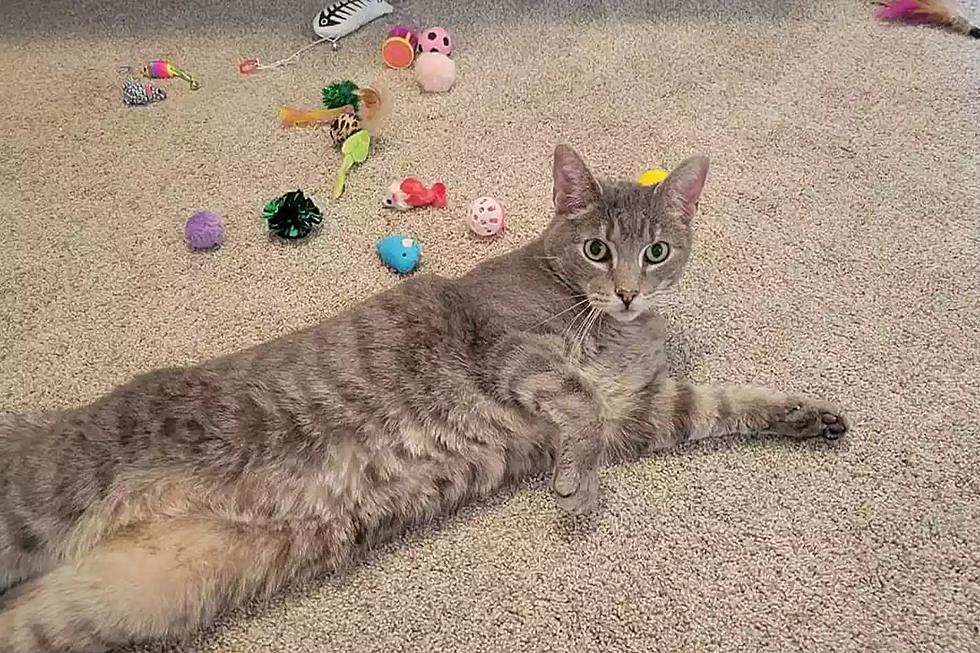 Iowa Cat Who Spent Entire Life In A Shelter Gets Adopted
Emmitt County Animal Shelter
We feature both dogs and cats during our Furry Friday segments each week. Many times the pets that we introduce you to have spent a lot of time in a shelter, while others just arrived. But a cat named Barney had spent his entire 9-year life at an Iowa animal shelter. Thanks to the internet, he has finally found his forever home!
The Des Moines Register reports that Barney had lived at the Emmitt County Animal Shelter in Estherville since he was born. After years of watching other cats and kittens leave, it was a social media post that finally got Barney the attention he needed. A post was put up on Reddit asking users why poor Barney still hadn't been adopted.
Meet Barney, he's been at his shelter since he was born. He's 9 years old and the happiest looking cat you'll see today
by u/youcanttakemeserious in aww
The post went viral, getting tens of thousands of views and over a thousand comments, according to the Register. Barney got the attention of pet lovers from all over the U.S. and the world. Some users were willing to cross the border to adopt Barney! It wasn't long after the post went up that adoption applications began to flood into the Emmitt County Animal Shelter. After several days of going through applications, Barney finally got his forever home!
The Register reports that Barney's new mom is Amanda Scherer. Amanda and her family drove six hours to meet and finally adopt Barney. Scherer told the Register that "he'd been there for nine years. I really wanted to give him a home." And they did just that. After nine long years, Barney has a new mom and dad, a furry sibling, and a 3-and-a-half-year-old sister. Enjoy it Barney...you earned it.
LOOK: Here are the pets banned in each state
Because the regulation of exotic animals is left to states, some organizations, including The Humane Society of the United States, advocate for federal, standardized legislation that would ban owning large cats, bears, primates, and large poisonous snakes as pets.
Read on to see which pets are banned in your home state, as well as across the nation.
Iowans Share Their Adorable Pets on National Pet Day