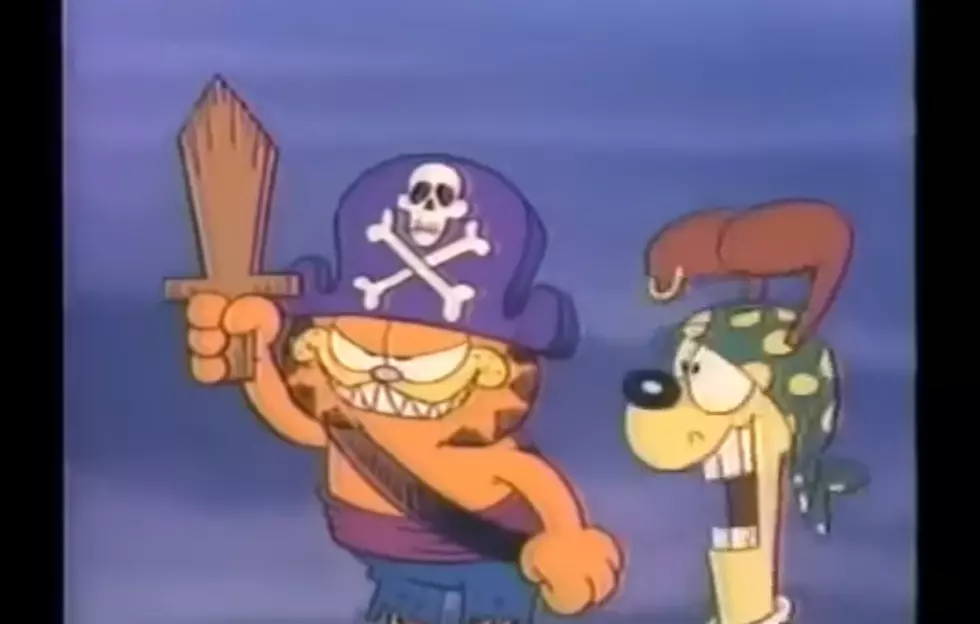 10/30/1985: Debut of 'Garfield's Halloween Adventure'
Palmetto Swamp Fox via YouTube
It used to air on Network TV annually around Halloween, piggy-backed with "It's the Great Pumpkin, Charlie Brown,' but in recent years, it has not been shown.
I vaguely remember watching this TV special year-after-year as a youngster. I don't remember much about it, other than the Ghost Pirates scared me. Boooo!
Garfield makes a pirate costume then takes Odie out trick-or-treating to ensure extra candy. But when attempting to cross a river on a boat, Garfield and Odie end up at a haunted house.

 
These C.V. Couches and Recliners are all free (you'll see why)