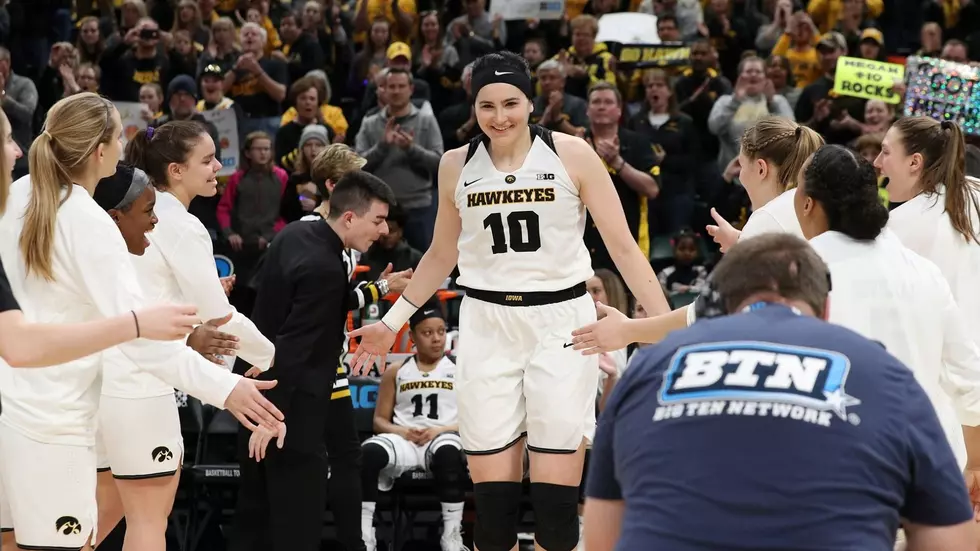 Former Iowa Star Gustafson Waived By WNBA Team
Brian Ray/HawkeyeSports.com
Former Iowa star Megan Gustafson has been waived by the WNBA team that drafted her this spring. The Dallas Wings drafted her 17th overall in the 2nd round of April's draft. She went to training camp with the team, but the regular season roster is only 12 players and Gustafson didn't make the cut.
Gustafson played in three preseason games with the Wings totaling just 8 points in 33 minutes. She announced back in April that she would likely play the upcoming season for a team in Budapest, Hungary but she has yet to sign a contract with that team.
The 6 foot 3 inch post player from Wisconsin led Iowa to a 29-7 record in 2019, a Big Ten Tournament Championship, and an Elite Eight appearance in the NCAA tournament for the first time since 1993. Gustafson became just the fourth player in NCAA history to score over 1,000 points in a season. She had her number retired by Iowa back in April.