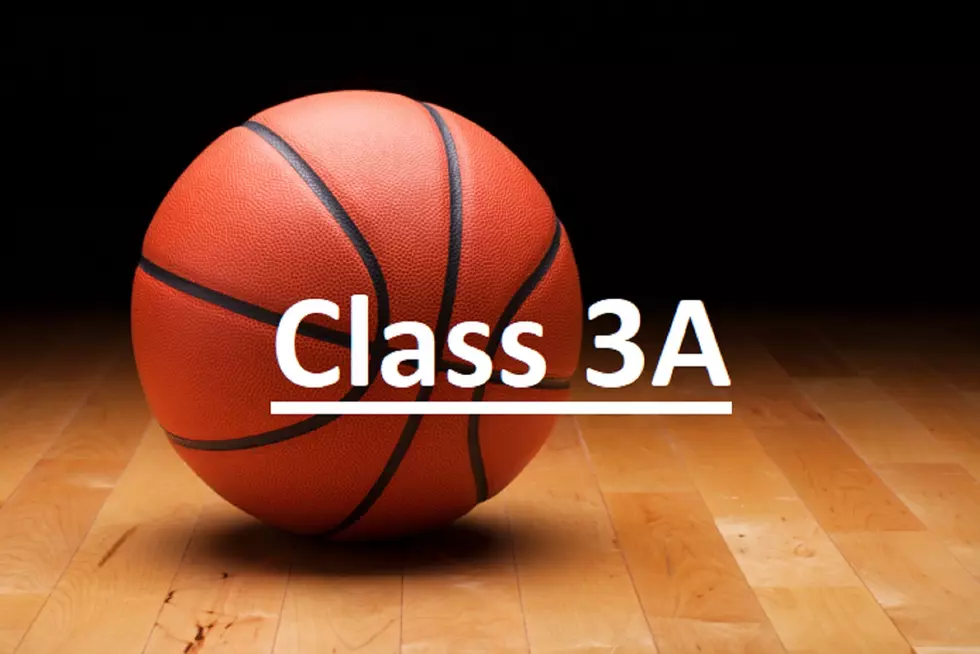 2020 Class 3A Iowa High School Girls State Basketball Tournament
Courtesy: Willard - Thinkstock
Here are the 2020 Iowa High School Girls State Basketball Tournament Class 3A pairings and results.
Class 3A quarterfinal games will be played on Monday, March 2 and Tuesday, March 3. The winners advance to the state semifinals on Thursday, March 5. The 4A championship game is scheduled for Friday, March 6 at 8 PM.
The eight-team field includes returning qualifiers Des Moines Christian, Sioux City Bishop Heelan (4A in 2019) and Dike-New Hartford (2A in 2019). Other teams in the 2020 3A field are: Clear Lake, Davenport Assumption, Jesup, North Polk of Alleman, and Red Oak.
Dike-New Hartford is making its third-straight state tournament appearance as a combined program. The Wolverines are seeking their first victory at state, following back-to-back quarterfinal-round losses. Dike made three-consecutive trips to state during the six-player era (1986-1988), and won the title in 1988.
Jesup is making its second state tournament appearance. The J-Hawks made their initial trip to state in 2000, when they fell to North Cedar, 48-35, in the first-round.
2020 GIRLS STATE BASKETBALL TOURNAMENT RESULTS
 

CLASS 3A – 2020 GIRLS STATE BASKETBALL TOURNAMENT

 

 

 

#1 Dike-New Hartford (22-1)

 

 
 
 

 

Monday, March 2, 5:00 PM
G1

 

 

At Wells Fargo Arena, Des Moines

 

Dike-New Hartford (23-1)
 
 

 

 

 

 

56-43
G5

 

#8 Jesup (20-4)

 

Thursday, March 5, 1:30 PM

 

 

 

At Wells Fargo Arena, Des Moines

 

 

 

 

 

North Polk (21-5)
#4 Red Oak (21-3)

 

 
 
 
46-44

 

Monday, March 2, 6:45 PM
G2

 

 

At Wells Fargo Arena, Des Moines

 

North Polk (20-5)
 
 

 

 

 

 

68-40

 

#5 North Polk (19-5)

 

 
 

 

 

 

Friday, March 6, 8:00 PM
G7

 

 

 

Bishop Heelan (22-4)

 

 

CHAMPION

 

 

53-46
#2 Clear Lake (22-2)

 

 
 
At Wells Fargo Arena, Des Moines

 

Monday, March 2, 8:30 PM
G3

 

 

At Wells Fargo Arena, Des Moines

 

Clear Lake (23-2)
 
 

 

 

 

 

60-46
G6

 

#7 Davenport Assumption (16-7)

 

Thursday, March 5, 3:15 PM

 

 

 

At Wells Fargo Arena, Des Moines

 

 

 

 

 

Bishop Heelan (21-4)
#3 Bishop Heelan (19-4)

 

61-57

 

Tuesday, March 3, 10:00 AM
G4

 

 

 

At Wells Fargo Arena, Des Moines

 

Bishop Heelan (20-4)
 
 

 

 

 

 

50-38

 

#6 Des Moines Christian (22-2)

 

 
 
 

 

 

 

 

*Highest Seeds = Home Teams

 

 

 
Enter your number to get our free mobile app