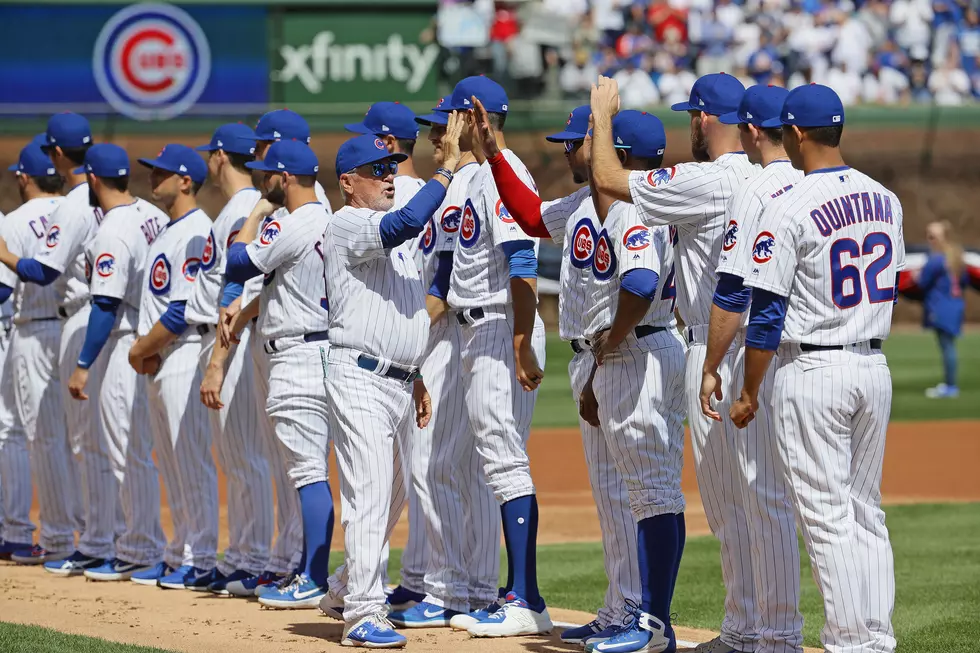 Chicago Cubs Are One Of The Most Valuable Baseball Franchises at $3.1 Billion
Getty Images
Every year, "Forbes" compiles a list of the most valuable franchises in Major League Baseball. It's based on revenue earned from ticket sales and TV deals, player salaries, operating costs, and a bunch of other factors.
The New York Yankees are #1... yet again. "Forbes" has done this list for 22 years, and they've topped it every year. Which is kind of amusing when you consider the Yankees just lost their third straight game to the Astros last night.
View this post on Instagram
I'm not a Cubs fan, but I've come to respect their fan base over the past few years. I'd expect in the next few years to see the Cubs moving up a few places.
The five most valuable baseball franchises are:
New York Yankees, $4.6 billion
Los Angeles Dodgers, $3.3 billion
Boston Red Sox, $3.2 billion
Chicago Cubs, $3.1 billion
San Francisco Giants, $3 billion
And the five least valuable are:
Miami Marlins, $1 billion
Tampa Bay Rays, $1.01 billion
Kansas City Royals, $1.03 billion
Cincinnati Reds, $1.05 billion
Oakland Athletics, $1.1 billion