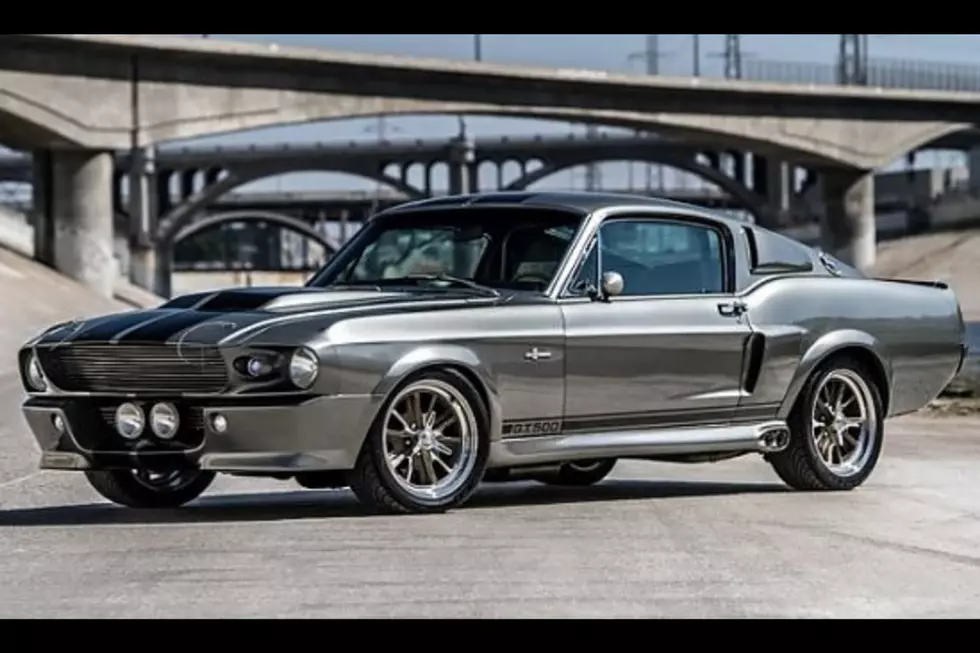 An 'Eleanor' from "Gone in 60 Seconds" Is for Sale
Chrome Cars
Eleanor, one of the 1967 Mustang's featured in the 2000 movie "Gone in 60 Seconds," is for sale. Only around a dozen "Eleanor" cars were built for the filming of the Nicolas Cage movie.
Three of them were used as 'hero' cars, (used by the main actor and featured in most of the production of the film) and the others were used (and mostly wrecked) during the production of the movie. One of the three 'hero' cars is now for sale with Chrome Cars in Germany.
The car features pepper gray paint, black stripes, and a black interior.
The listing at Chrome Cars shows it has 72,815 miles on the odometer.
The price tag has not been disclosed, but in 2013 one of the three Eleanor's sold for $1,000,000 to a private collector. Another was sold in 2009 for over $200,000. 
LOOK: TV Locations in Every State