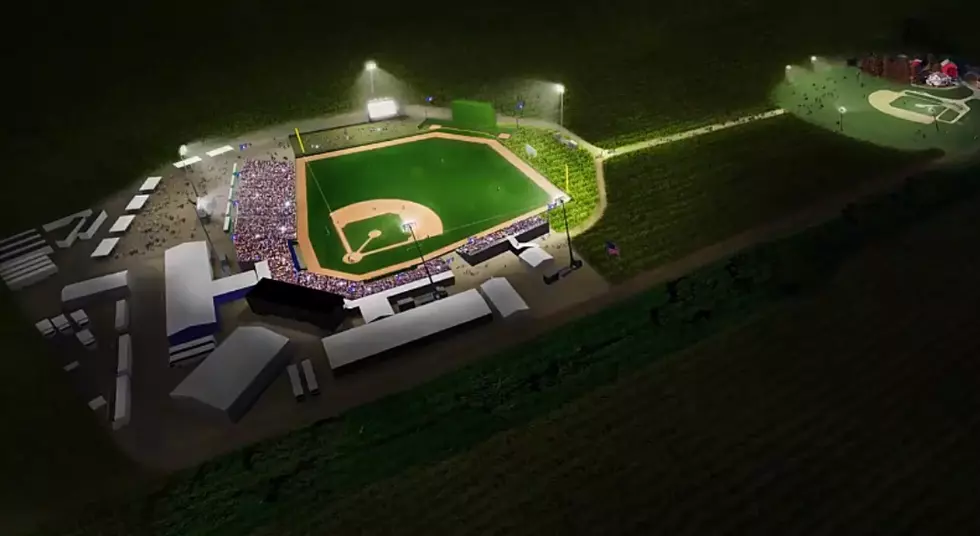 $15K Could Get You Up Close To Field of Dreams MLB Game
MLB Communications, Twitter
We've said it once, we've said it a thousand times. One of the most highly anticipated sporting events of the 21st century is happening right here in our backyard.
"The Field of Dreams" MLB game is in less than a month, and people all over social media are buzzing with questions on how they can get tickets. Originally scheduled for 2020, but due to the COVID-19 pandemic had to be pushed to this summer.
Both teams, the New York Yankees and the Chicago White Sox, who were originally signed on to play at the field last year will be returning. Both teams played important roles in the movie.
One of the biggest questions from baseball and movie fans alike has been, how do I get tickets to go?
Believe me, I've been searching high and low for information about this for several months now. The MLB has given no official word on whether or not tickets will be sold to the public. Initially, there were talks of Iowa fans being entered into a lottery of some sort for tickets. There is no word on whether or not this is still happening.
The stadium that they've built for the MLB game is expected to hold approximately 8,000 people. However, this number might be slightly altered slightly for the sake of COVID precautions.
Even if these tickets aren't made available to the public, there is a chance for you to get pretty close to the action of the MLB game...but it will probably cost you a pretty penny.
Major League Baseball is offering a few eager fans the opportunity to stay in the iconic "Field of Dreams" farmhouse in Dyersville on the night of the MLB game on August 12th. If you bid, you could win a stay for four in the farmhouse, as well as a guided tour of some of the filming locations from the 1989 movie, and you'll get to see the MLB game. Some of the other perks of this include a pregame dinner, postgame snack, and breakfast the very next morning.
The bidding is currently at $15,100. All of the proceeds from this auction will go to Stand Up to Cancer. If you are willing to spend $15K on this unique experience then you have until July 27th to put in your bid.
Iowa Born Sports Stars
What do each of these stellar athletes have in common? They all hail from the Hawkeye State.
Amazing Theme Park Rides Based on Movies That Were Never Built
READ ON: See the States Where People Live the Longest
Read on to learn the average life expectancy in each state.