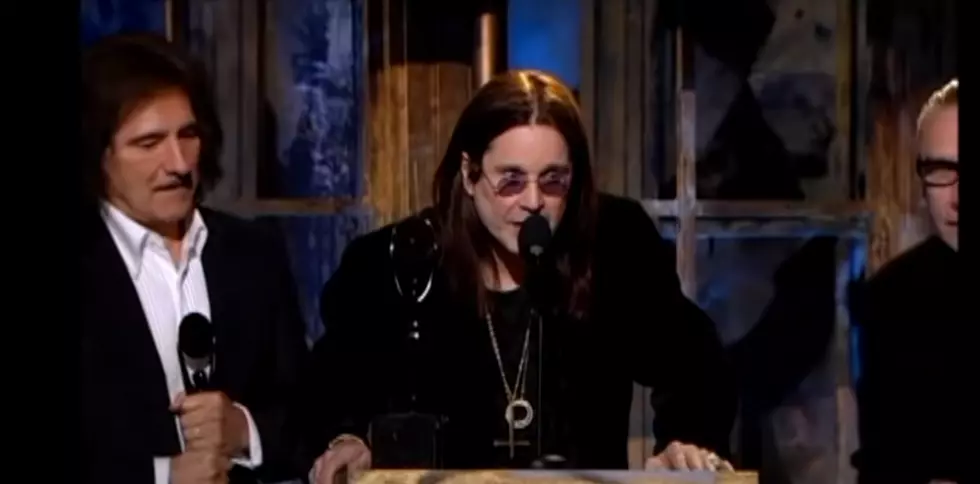 15 Years Ago Today: Black Sabbath Inducted into RNR Hall of Fame
Rock & Roll Hall of Fame via YouTube
On March 12, 2006, Black Sabbath was FINALLY inducted into the Rock and Roll Hall of Fame.
Artists become eligible for induction 25 years after the release of their first record. Black Sabbath's debut album, Black Sabbath, was released in 1970. Which means that they had been eligible since 1995 and didn't get in until 2006???????
Sabbath released 19 studio albums and have sold over 70 million copies of their albums worldwide and it took an additional 11 years of eligibility to get into the Rock and Roll Hall of Fame?
Even more appalling is that the band's vocalist, Ozzy Osbourne, has not yet been inducted as a solo artist. Ozzy has released 12 solo albums with sales over 51 million as a solo artist.
Ozzy's first solo album was released in 1980, meaning that that he's been eligible for the Hall of Fame (as a solo artist) since 2005.
How Many in America: From Guns to Ghost Towns
Can you take a guess as to how many public schools are in the U.S.? Do you have any clue as to how many billionaires might be residing there? Read on to find out—and learn a thing or two about each of these selection's cultural significance and legacy along the way.
READ ON: See the States Where People Live the Longest
Read on to learn the average life expectancy in each state.