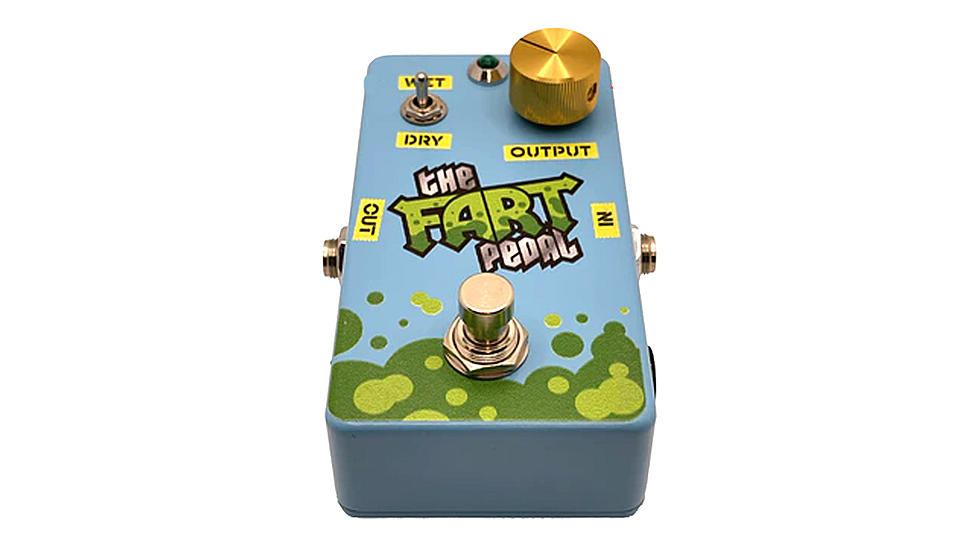 You Can Now Buy a Fart Effect Pedal, and It RIPS!
Kickstarter
You've got all the pedals you need, right? We both the answer to that: NO! 
A new pedal taking Kickstarter by storm creates an effect you realistically could use in any genre, on any song.
The Fart Pedal was created by Chicago-inventor Steve Gadlin. When he first listed the pedal on KickStarter, he was looking for $30,000 to build the first 250 units. He crushed that goal, and he's ready to crank them out.
Yes, the guitar pedal that literally sounds like ass has been featured on YouTube, showing some awesome covers of iconic riffs from Led Zeppelin, Nirvana, Guns N' Roses, and AC/DC.
"I worked with an award-winning sound design company in Chicago to develop bespoke, custom fart noises, for which I hold the exclusive license," Steve wrote on the Kickstarter page. "These fart noises have been tailored specifically for a guitar amplifier, and tuned for exceptional live or studio performance."
If you're trying to sneak your pedal past your band, the standard effect pedal comes with "fake out" decals, so your band will have no idea you're about to rip the crappiest sound.
Not only do you get a completely unique fart sound to come out of your amp, you even get some options with how it sounds.
The pedal includes a toggle, a knob to adjust how much fart sound is in the mix, and a switch that lets your farts flip between 'Wet' and 'Dry.'
Head over to Kickstarter to figure out how to get yours.
LOOK: Here is the richest town in each state
Just saying the names of these towns immediately conjures up images of grand mansions, luxury cars, and ritzy restaurants. Read on to see which town in your home state took the title of the richest location and which place had the highest median income in the country. Who knows—your hometown might even be on this list.