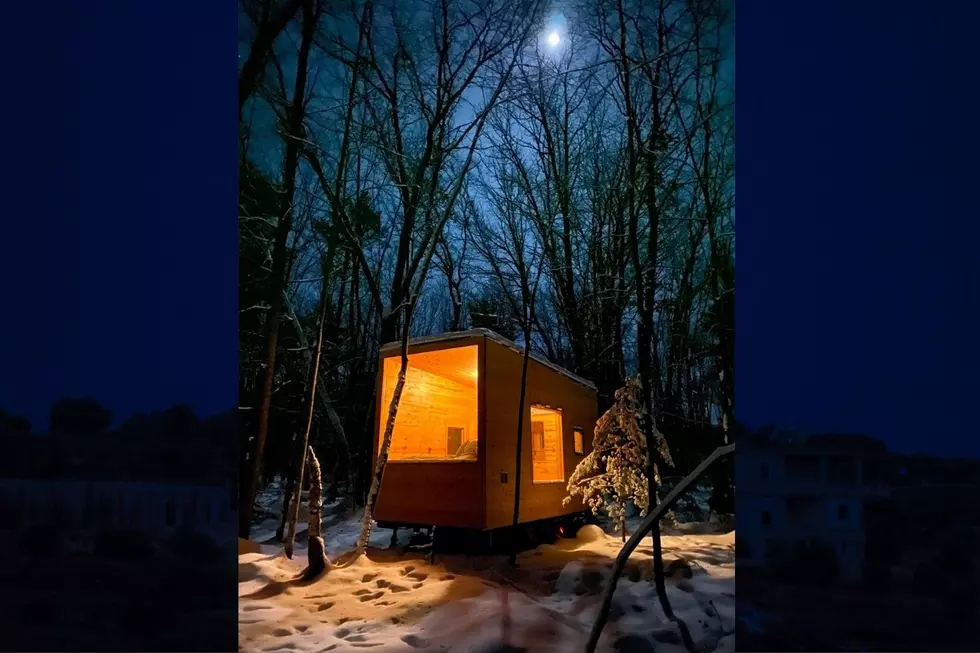 Wisconsin Woods Tiny House
airbnb.com
Looking to getaway from...everything? Escape from the world in this off-the-grid tiny house, located in the woods of Fall Creek, Wisconsin, around 100 miles east of the Twin Cities.
The property is available on Airbnb starting at $217/night. But you better plan ahead. The next available dates are December 22 and 23. After that, the place is booked solid until the first week of March 2021. 
Why is this place in such high demand? Because it's in the middle of nowhere, seriously.
Fall Creek, Wisconsin, has a population of only around 1,300. It's about 20 miles east of the town of Eau Claire.
This home features 1 Queen-sized bed, a kitchen with an electric stove, sink, and mini-fridge, and a bathroom with an electric toilet and a shower. (also has an air conditioner for the summer months.
Running water is provided by the well near the house, but if you stay during the cold Wisconsin Winter months, the water may be shut off and 'back up water resources will be available.'
Also, cell phone reception is spotty. Be prepared.
This little house has a 4.77 rating from 166 reviews. It's a nearly four-hour drive from the Cedar Valley.
Off the Grid Home