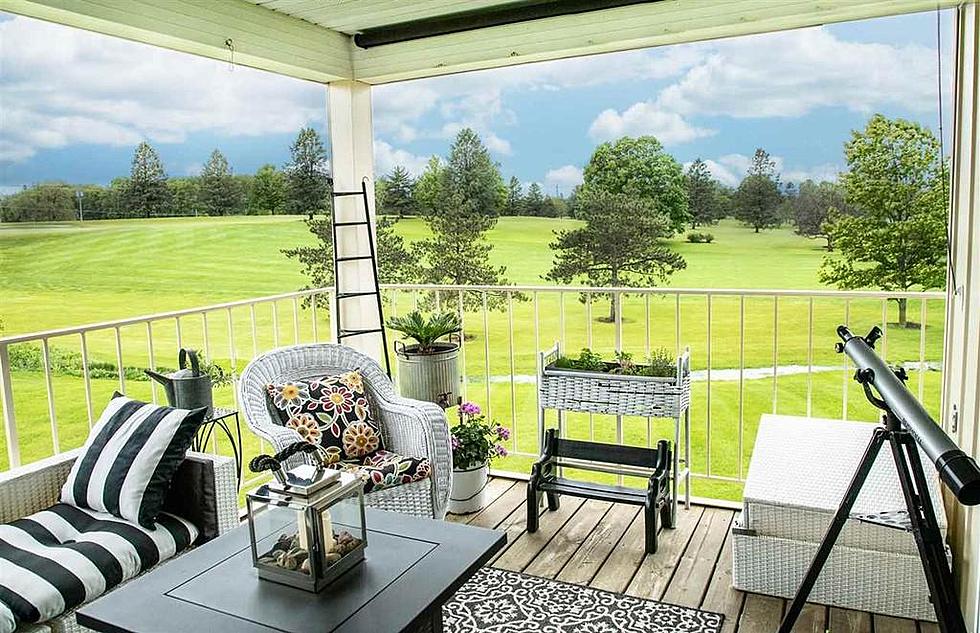 Waverly Condo Has a Movie Theater Inside and Golf Course in Back
Tammy Mckenzie, Cara Shanks, Century 21 Signature Real Estate-Waverly, Realtor.com
Do you love golf? How about movies? Have you wanted to live in Waverly, Iowa? If you can answer yes to all of those questions, I have a Waverly condo that includes a movie theater and has a golf course in the backyard.
I found this on Realtor. It's a corner condo located at 439 8th Ave SW, Unit 13 in Waverly. Check out a dozen pics of this special property.
Waverly Condo Has a Movie Theater Inside and Golf Course in Backyard
According to the description on Realtor, this condo was updated in 2015 and 2016 and includes 3 bedrooms and 2 1/2 baths. They say it's an open concept condo with bamboo flooring and plenty of golf course views. It has an upper level deck and lower level patio plus a double-size garage with plenty of room to park your golf cart.
Yes, those pics include the theater room on the walkout lower level. Sweet. I've seen several homes with movie screens built into a wall, but this one appears to have legit cool movie seating, too.
Even without the golf course in the backyard and the movie theater, the kitchen is fancy by itself. Pretty good chance my wife would expect me to actually cook something if we could afford this home. I can dream, can't I? This place would be worth acquiring new life skills.
A golf and movie paradise like this in Waverly isn't gonna be free. The current asking price as of this writing is $399,900. You can check out the full listing for more pics and details. As for me, I'll need to check the couch cushions to see if I can find a lot of extra change
Here is All The House You Get for $1 Million Dollar in Cedar Falls vs. Los Angeles
Got an extra mil? Don't move to Los Angeles, you can get waaay more house in the Cedar Valley.
Florida Castle For Sale