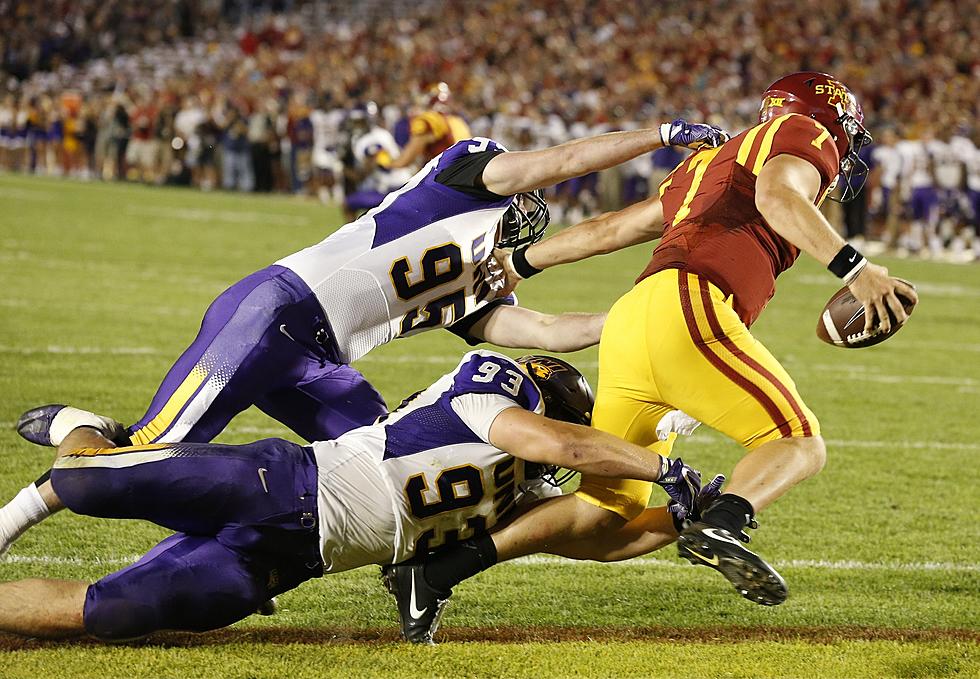 Vikings Sign Former UNI Defensive End Karter Schult
UNI defensive end Karter Schult (#93)/ Photo: David Purdy, Getty Images
Not a bad week for Karter Schult!

Now that the Alliance of American Football (AAF) is defunct, the doors have been open for what the league was truly meant to do: Get players to or back to the NFL. That's the case for former UNI Panther, Karter Schult. The pass rushing specialist (pictured above around the Iowa State quarterback's ankles) tried out with the Vikings minicamp last season is expected to sign, again, to the Minnesota Vikings.
Schult, 25, who grew up in Tripoli, was the 2016 FCS Buck Buchanan Award winner has spent some time with the Cleveland Browns, Carolina Panthers and most recently the Salt Lake City Stallions of the AAF. But he is now, once again, a Minnesota Viking and is looking to make the teams 63 man roster this upcoming summer/fall.
It's been a pretty good week for Schult. Married on Saturday, signed to an NFL team on Tuesday! Congratulations and good luck to former UNI Panther, Karter Schult.