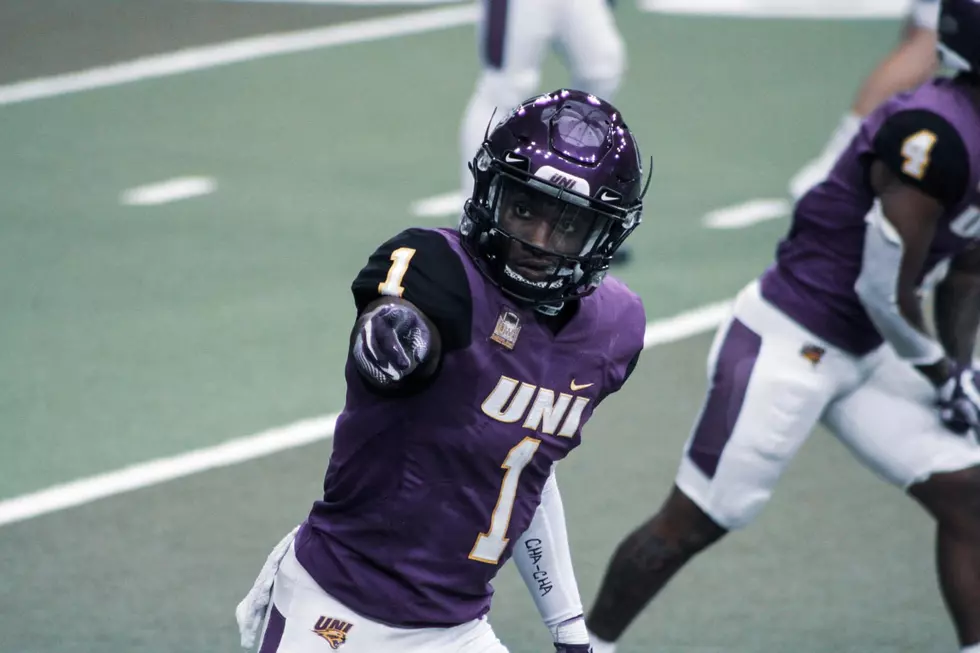 National College Sports Outlet Ranks UNI in FCS Preseason Top 25
Andy Saigh
Athlon Sports has released their (way too early) preseason top 25 for FCS football.
UNI comes in at No. 21 in the nation after what many considered to be a disappointing fall of 2021. The Panthers are coming off a .500 season where they went 6-6 overall, 4-4 in the Missouri Valley Football Conference (MVFC), and fell to Eastern Washington in the first round of the playoffs, 19-9.
Here's what Athlon had to say about the Panthers going into the 2022 season:
"UNI's always difficult schedule is made easier by the lack of North Dakota State on it. Theo Day's 14.9 yards per completion led the FCS, although long-range kicker Matthew Cook (53 career field goals) may be the No. 1 offensive weapon. Cook was joined on the All-MVFC first team by middle linebacker Spencer Cuvelier and free safety Benny Sapp III."
MVFC rivals North Dakota State (No.1), South Dakota State (No. 2), Missouri State (No. 5), and Southern Illinois (No. 7) were also among those ranked. North Dakota is on the list of Five More Teams to Watch. Future member of the MVFC Murray State is also on that list.
UNI returns the following players from the 2021 season:
Leading Rusher, Dom Williams (723 yards, 4 touchdowns)
Starting QB, Theo Day (155 completions, 2,316 yards, and 16 TDs)
Four of the top five leading receivers -- Quan Hampton (39 catches, 430 yards, 2 TDs), Deion McShane (35 catches, 408 yards, 2 TDs), Sam Schnee (29 catches, 402 yards, 5 TDs), Sergio Morancy (8 catches, 124 yards, TD)
Third-leading tackler with just eight games played, Cuvelier (75 tackles, 5.5 TFL)
Interception leader, Sapp III (4 interceptions, 3 PBU, 52 tackles)
Second and third on team in sacks, Caden Houghtelling (5.5 sacks, 10 TFL, 51 tackles), Devin Rice (5 sacks, 6.5 TFL, 27 tackles)
Most overall offensive TDs, Vance McShane (5 rushing and 1 receiving, 331 rushing yards)
All American Kicker, Matthew Cook (Went 19-23, including a 55 yarder)
The Panthers have also added the following players via the transfer portal:
If you'd like to hear from any of head Coach Mark Farley, new offensive coordinator and QB coach Bodie Reeder, or All-MVFC safety Benny Sapp III you can listen to previous episodes of our Iowa-based sports show, Cornstalks and Sports Talk on Apple Podcasts, Spotify, and wherever else you listen to podcasts.
A Breakdown of UNI's 2022 Football Schedule
The Panthers will embark on their 2022 season in September of this year. Let's take a look at who they'll face, including some of the best in the Missouri Valley Football Conference.
10 UNI Football Players Earn MVFC Honors
Ten Panthers came away with Missouri Valley Football Conference honors after the 2021 season. See which of the men hailing from Cedar Falls were among some of the best in the best conference in the FCS.