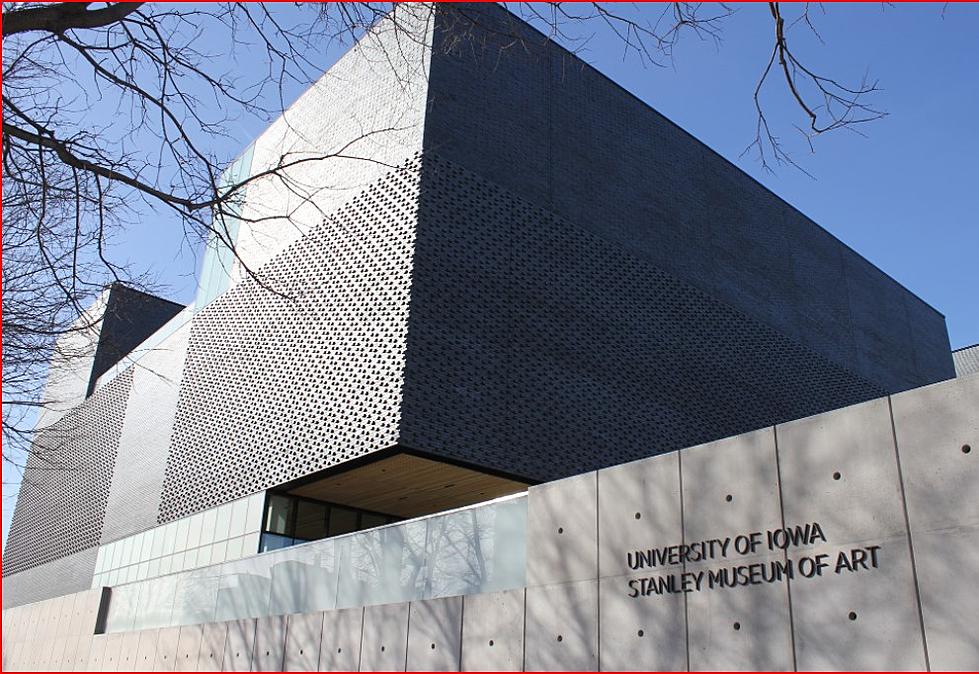 U of I Opens A Dazzling New Art Museum This Summer [PHOTOS]
University of Iowa, Facebook
[UPDATE, 7/25/22, 11:37 A.M.] With the brand new University of Iowa Stanley Museum of Art ready to open in just over a month, a post on the Hancher Facebook page acknowledges that a Facebook error has caused the Museum's original page to disappear from the social media platform, and with it, some 6,000 followers who support them. It asks you to visit their "new" Facebook page to help rebuild that following and to also help spread the word that the location will hold its grand opening as scheduled at 141 E. Park Road on Friday, August 26. See below for more details.
[ORIGINAL STORY]: The visibility of local and national art is ready for a huge growth spurt in Eastern Iowa when the brand new Stanley Museum of Art opens late this summer on the University of Iowa campus.
It's the dawning of a new day for artists and art-lovers who had their previous showcase museum damaged by the flood of 2008. The Cedar Rapids Gazette says the new building, located at 160 W. Burlington St. in Iowa City, will hold a grand opening celebration on August 26.
Staff is already moving into their offices but the 20,000 or so masterpieces that will be on display at Stanley will take several months to move.
The 63,000-square-foot facility was a laborious $50 million undertaking for the construction team, but a labor of love for the staff and future patrons, that according to director Lisa Lessing, was made possible through mostly private fundraising after FEMA denied funding to the art museum after the 2008 flood. The Stanley Museum of Art is situated on the 500-year flood plain and was subsidized in part through a massive donation of $10 million from Dick and Mary Jo Stanley of Muscatine, who in turn will be the namesakes of the museum.
Jackson Pollock's "Mural" among the pieces on display
There will be a wide array of pieces on display for the opening and beyond, including the work of the acclaimed Jackson Pollock. His famous "Mural" has traveled here by way of the Getty Museum in Los Angeles, then onto the Sioux City Art Center, and around Europe and the United States. Find out more about the museum's other collections here.
$30,000 Will Get You a Decent House in Iowa
Located in Keota, this house has a lot to offer for only $30K. It needs work, but it's not too bad.
Old Iowa Barn Transformed Into Quaint Rustic Cabin That You Can Stay In [GALLERY]