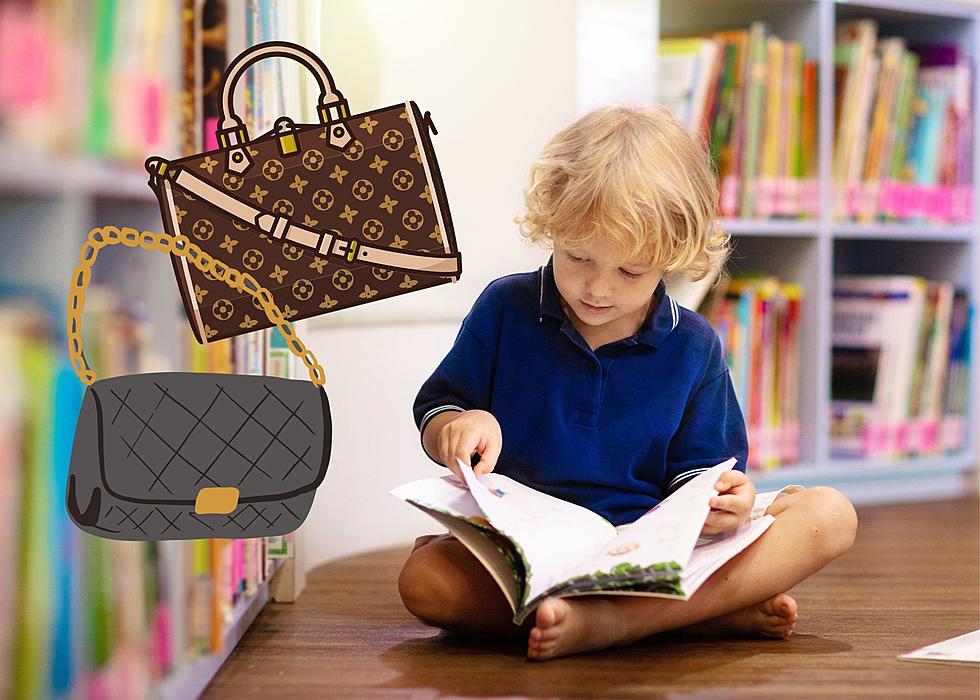 United Way Quad Cities 'Power Of The Purse' Event To Help Local Kids
Canva
A fabulous event is coming up in Davenport that will benefit a great cause.
United Way Quad Cities' Women United Network will host 'Power Of The Purse', perfect for local fashionistas to check out and a great opportunity for QCA ladies to network. It will be October 26th, from 6:30 p.m.-9:00 p.m. at Rhythm City Casino.
Proceeds from the event will go to help local kids improve their literacy and be reading for kindergarten. Women's United QC helps "local agencies that focus on early childhood education, childhood literacy and kindergarten readiness".
The night will feature "fabulous fun", signature cocktails, and a designer handbag auction. The featured speaker will be Rachel Giannini from the acclaimed documentary "No Small Matter". According to the Facebook event:
Every second, over one million neurological connections are made in a child's brain. Rachel empowers listeners to make the most of every moment. With a mixture of personal stories, reflection, and tangible takeaways, this keynote gets you in the feels as you hear about your actual impact on young children and families.
Dress is cocktail attire. Black or white colors are suggested, but so is orange, which is the official color of Women's United QC, symbolizing optimism and energy. Women United's mission is to "make the Quad Cities the best place to raise kids".
Tickets for 'Power of the Purse' are $100 each, or you can get a table of 8 for $750. You can get details on the event and tickets at United Way QC's website.
LOOK: Highest-rated free things to do in Iowa, according to Tripadvisor
Gallery Credit: Stacker
The 10 Best Lakes For Swimming In Iowa
Iowa may only have 34 natural lakes, but there are plenty of lakes for you to enjoy boating, fishing and even cooling off during the summer by going swimming. Here are the 10 best to check out.
Gallery Credit: Ryan McCredden