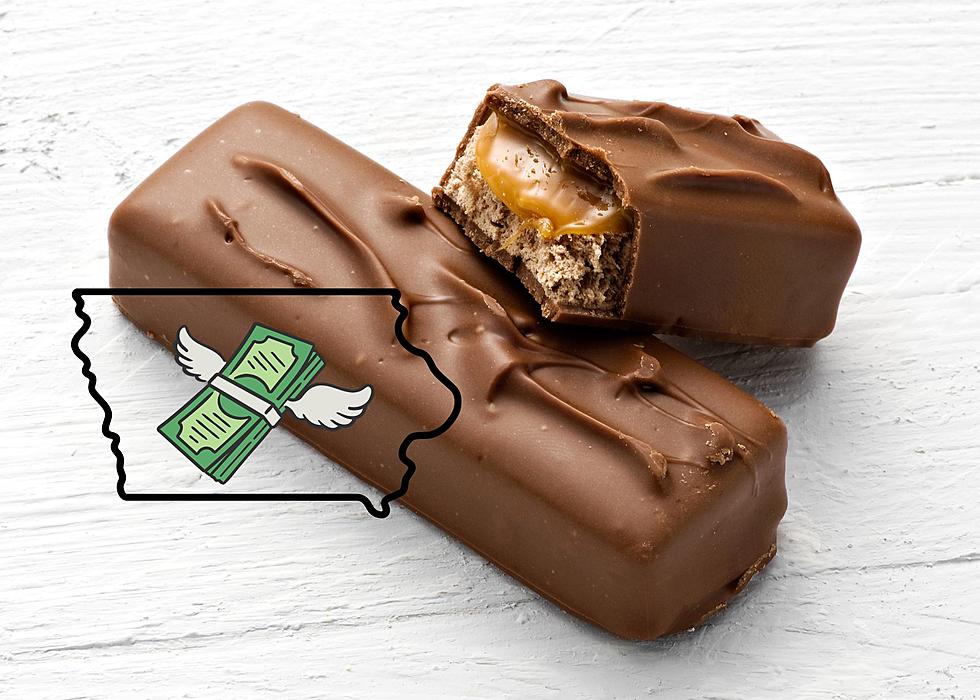 This Is Why You're Paying More For Halloween Chocolate In Iowa
Canva
The big candy-filled day is upon us and it's probably upon your credit card statement too.
If you noticed that you're paying more for Halloween candy this year, specifically chocolate candies, you're not alone and there's a specific reason as to why.
Every holiday has at least one signature "thing" that is annually subject to price markups and forces you to cough up extra cash. For Halloween, it's bags of candy and costumes. Tis the season.
Even though there's a markup on bags of bite-size candy every year in the fall, you might find it's a bit more extra this year and that would be thanks to Mother Nature.
Why Halloween Chocolate Could Cost You More
According to NBC Chicago, it goes back to issues with the cacao bean, which is what chocolate is derived from. It's been very hot and dry in cacao-growing regions (due in part to El Nino, which is supposed to last through early next year) and that's affecting the crop supply, upping the price of the bean.
David Branch, an analyst at Wells Fargo's Agri-Food Institute, told NBC Chicago that cacao is precarious and to grow, it needs consistent temperatures, rain, high humidity, good soil, and protection from the wind. Most of the world's cacao supply comes from Ivory Coast, Ghana, Cameroon, and Nigeria.
Consumer Price Index found that the price of candy in September was 7.5% higher than a year ago.
Between that plus the price hike for Halloween, maybe it wouldn't be a bad idea to hand out non-chocolate candy this year.
Quad Cities Pumpkin Patches
It's pumpkin pickin' time in the Quad Cities. Pumpkins make great fall decorations and they are obviously fun to carve. If buying a pumpkin at a store doesn't cut it and you want the full experience of a pumpkin patch, we have the full list of pumpkin patches throughout the Quad Cities. If we are missing any local pumpkin patches,
email us here.
Gallery Credit: Connor Kenney/Townsquare Media Quad Cities
LOOK: Where people in Iowa are moving to most
Stacker
compiled a list of states where people from Iowa are moving to the most using data from the U.S. Census Bureau.
Gallery Credit: Stacker