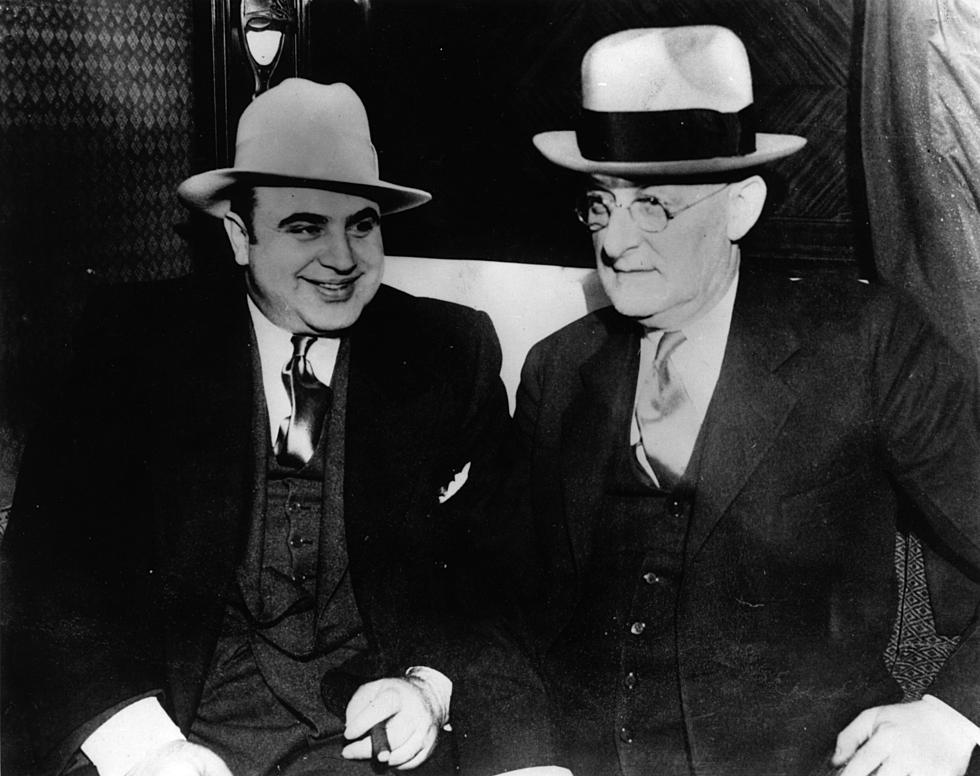 The Mafia's Invasion of Iowa and the Astonishing Secret it Revealed
Getty Images
It's no secret that the Mafia had a stronghold over Chicago during the Prohibition Era of the United States, 1919-1933.
The 18th Amendment to the U.S. Constitution made the consumption and sale of alcohol illegal nationwide, but it was extremely difficult to enforce. I mean, imagine living in Iowa in the early 1900s without alcohol. Hard pass.
The Mafia took advantage of the country's circumstances, resulting in a massive increase their power and influence in major cities like Chicago -- but they didn't stop there.
Originally known as a quiet, Midwest town, Sioux City began to expand in the late 1800s, as the Missouri River was a preferred method of shipping cargo was via riverboats. Between 1880 and 1890, the population of the city went from 7,500 to 38,700. As the population increased, so did the crime.
A statewide prohibition was enacted in nearly 40 years prior to the country's Prohibition Act didn't help. According to historynet.com,
A statutory law championed by Senator Talton E. Clark, and thus known as 'Clark's Law,' had closed saloons all over Iowa except in Sioux City, where saloons, gambling and prostitution were allowed to illegally operate for a $25 to $100 per month fee. The fee was considered a contribution to the municipal treasury. Sioux City saloonkeepers and their clientele thumbed their noses at the state law, and local businessmen looked the other way because saloons were good for business.
Around that time, Reverend George C. Haddock and his family moved to Sioux City from Wisconsin. Haddock, a staunch prohibitionist, was vehemently disliked throughout town for his defiant stance and was ultimately shot and killed for what he believed in. The death of Haddock sent the country into a frenzy, with journalists travelling from Chicago and New York to cover the story. His killing would empower the prohibitionist movement nationwide.
Already being a hub for lawlessness, the Chicago Mafia had a barrage of connections in the city before prohibition went into full effect and their busines began to boom.
Continuing the illegal sale of liquor and other alcohol in the city, the Colosimo Mob, run by infamous mobster Al Capone, held some of its Iowa roots here. Capone dominated the Chicago and Midwest crime scene from 1925 to 1931.
It was often rumored that Capone would northwest Iowa when police in Chicago were on his tail, and he needed to get away. While those remain rumors, it was also said that Capone had a brother in Nebraska he would visit.
As George Lindblade, "Sioux City's unofficial historian" would later confirm to siouxlandnews.com,
His grandfather, a police captain, would accompany gangster Al Capone on the train from Le Mars to Sioux City when Capone came to visit his brother "Two Gun Hart", a federal agent in Northeast Nebraska.
Usually referred to as Dick Hart, his brother lived in Homer -- a small town roughly 20 minutes southwest of Sioux City. His real name was James Capone.
Per mccookgazette.com,
Dick Hart had come to Homer at the end of World War I, intent to: 1. Lead an exemplary life as a good citizen and 2. Keep his real identity a secret.

He worked at various odd jobs around town, carpentry, painting, etc., married a local girl, Kathleen Winch, and eventually landed a job as a Federal Prohibition Officer.
Oh, the irony.
Capone would visit Sioux City and other Iowa towns (he was rumored to have 28 safe houses in eastern Iowa, of which he would only stay at one of them two days at a time), throughout his six year crime spree.
He would ultimately be caught on tax evasion and prohibition charges, spending seven and a half years in prison. Suffering from syphilis-induced paresis, Capone's condition greatly deteriorated over his sentence, and so did his mental state. He'd eventually return to an estate he had purchased in Florida, never fully returning to his gang-affiliated days. He would pass due to a stroke and pneumonia in 1947.
Iowa's 25 Most Violent Cities According to the FBI
Wild Things Up For Auction From Waterloo Black's Building
The Black's Building is auctioning a whole bunch of historic and somewhat odd items in November.