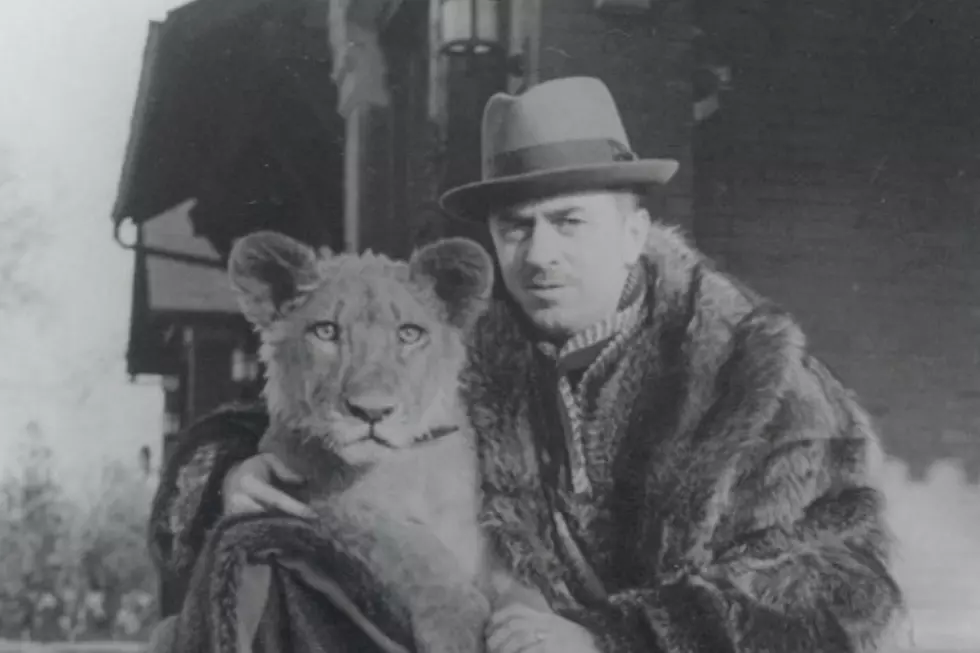 A Look Back to When Lions Lived at Brucemore in Cedar Rapids [PHOTOS]
Brucemore
The Brucemore mansion in Cedar Rapids has a storied history and famous residents, some of which had very large voices.
In 1906, George and Irene Douglas traded homes with Brucemore's (known at the time as either Sinclair Mansion or Fairhome) first owner, Carol Sinclair. Sinclair got the Douglas' 2nd Avenue home, along with cash, and the Douglas family took ownership of the huge mansion on what is now 1st Avenue. The Douglas' would rename the home Brucemore, a name derived from George Bruce Douglas' middle name and his Scottish descent.
Margaret Douglas was 9 or 10 when her family moved into Brucemore. Eighteen years later, she married Howard Hall inside the mansion. From 1924 to 1937, the two would live in the Garden House at Brucemore. When Irene Douglas passed away in 1937, Margaret and Howard Hall move into the 3-story, 21-room home that has 14 fireplaces.
During the years the Douglas family owned the mansion, they owned pet dogs, horses, a cow, and even a Shetland pony that pulled the children around in a cart. However, Margaret and Howard Hall would own the mansion's most famous animals.
According to Brucemore, "Howard (Hall) admired loyalty and bravery in people--traits he also sought in his dogs. Brucemore was usually inhabited by at least two German Shepherds."
Margaret and Howard Hall would also own three lions while they lived at Brucemore, all at separate times. The first lion, which lived only a short time, was acquired in 1937. He was related to the MGM lion, Jackie. Jackie is seen roaring in the video below. All of MGM's lions were nicknamed Leo, the same name that the Halls gave to all three of their lions.
The second Leo was at Brucemore for 14 years, from 1937 until his passing in 1950. He's the only lion buried in Brucemore's Pet Cemetery. His gravestone is in the photo gallery below.
According to Brucemore, the third Leo spent a few months at Brucemore in 1951. He would be the final lion to live on the property.
In the 1960s, Howard Hall would help Bever Park Zoo obtain a lion. Considering the zoo was just over a half-mile away, he undoubtedly was able to enjoy the return of a lion's roar to Cedar Rapids.
The Lions and Dogs of Brucemore Mansion
Howard Hall and his wife Margaret moved into Cedar Rapids' Brucemore mansion in 1937. Over the course of 14 years, they owned three lions, all named Leo. Below are photos of those lions, and the family's German Shepherds.
LOOK: Stunning animal photos from around the world
From grazing Tibetan antelope to migrating monarch butterflies, these 50 photos of wildlife around the world capture the staggering grace of the animal kingdom. The forthcoming gallery runs sequentially from air to land to water, and focuses on birds, land mammals, aquatic life, and insects as they work in pairs or groups, or sometimes all on their own.
LOOK: 30 fascinating facts about sleep in the animal kingdom