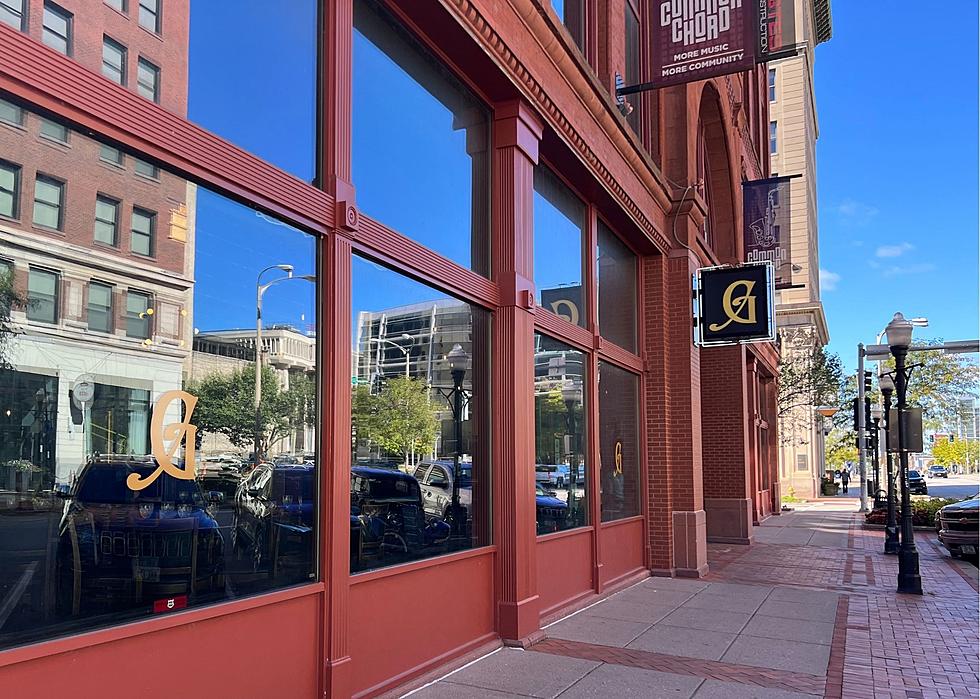 A New, Elegant Speakeasy Has Just Opened In Eastern Iowa
Townsquare Media
There's a new place for you to have a bevy in downtown Davenport.
There are a lot of places for you to have a drink in downtown Davenport but if you're feeling particularly fancy and classy, you have a new option that just opened October 14th.
The Garrison is now open on West 2nd Street in Davenport, by the Skybridge courtyard. It's a unique place. The 20's-themed restaurant (led by Executive Chef, Jonathan Newman) has a lunch menu (appetizers include plates like Garlic Herb Steak Bites, Sweet Heat Calimari, and Smoked Lobster Dip) and a dinner menu (which features multiple steak cuts, Rosemary Peach Airline, and Berbere Spiced Duck Breast).
The kitchen is open 11:00 a.m.-10:00 p.m. Monday-Saturday. But there's another feature to The Garrison that makes it unique.
When You'll Need A Password
The Garrison is also a speakeasy. If you want to get in from Wednesdays-Saturdays from 4:00 p.m.-2:00 a.m., you'll need a password to tell the hostess when you walk in.
You can find the password on The Garrison's Instagram bio. Be sure to check that before you head out.
The unique cocktails are designed by Mixologist Chris Hazelwood. The bar also features wines, beers, and coffees that you can add cinnamon whiskey, Irish creme, or Amaretto to.
The Garrison has curtained-off privacy booths, colorful couches, and adds an elegant 20's-inspired flair to downtown. You can get more details and see their full food and bar menus on their website.
Scroll down to see pictures of The Garrison!
See The New, Elegant Speakeasy In Downtown Davenport
A new 20's-style speakeasy has opened in downtown Davenport.
Gallery Credit: The Garrison Facebook/Townsquare Media
LOOK: Highest-rated free things to do in Iowa, according to Tripadvisor
Gallery Credit: Stacker
The 10 Best Lakes For Swimming In Iowa
Iowa may only have 34 natural lakes, but there are plenty of lakes for you to enjoy boating, fishing and even cooling off during the summer by going swimming. Here are the 10 best to check out.
Gallery Credit: Ryan McCredden