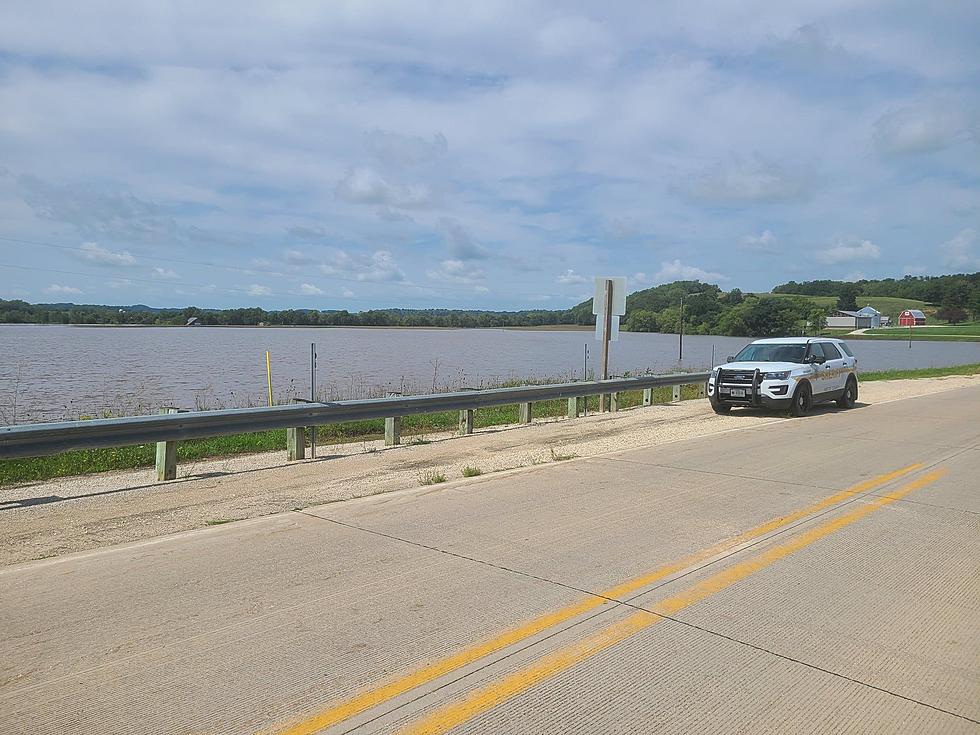 Prehistoric Human Jaw Bone Found in Iowa River
Photo Credit: Fayette County Sheriff's Dept.
A conservation staff along with Marshall County Sheriff's Deputies were performing a biological survey of the Iowa River just last month when they happened upon a human jaw bone.
Little did they know, during the August survey that this piece of a jaw belonged to a prehistoric Native American.
A release stated that the mandible was intact, but had begun to deteriorate. That indicates that the bone is at least several thousand years old.
Marshall County Sheriff Joel Phillips told the Des Moines Register that "It's kind of a historic find," and he thought the fact the bone was still in decent condition was "remarkable."
The bone was sent to the Office of the State Archaeologist at the University of Iowa, where it was determined the bone belonged to "a prehistoric Native American of middle to older age," according to KCCI.
The news station added that "More research will be done to determine what tribe had a camp on the north side of the river."
The exact age of the remains has yet to be determined.
Lara Noldner, bioarchaeology director at the Office of the State Archeologist, told the Register that the "remains will be reported to the federal government as a part of the Native American Graves Protection and Repatriation Act. The act, passed in 1990, aims to respectfully return remains and cultural items back to the Native American tribes from which they originated, according to the National Park Service."
Should the jawbone be determined to belong to the member of a specific tribe, that tribe will be notified in order to give the individual a proper burial.
Several other bones were found in the area, but it was determined that they did not belong to a human, according to the Iowa State Medical Examiner's Office.
Stay in this 'Boatel' AirBnB For a One-of-a-Kind Iowa Getaway
Staying in an AirBnB on land? We can't imagine. Reserve this houseboat in a land-locked state for a unique, story-worthy, stay.
Movies That Iowans Watch When They Feel Like Garbage
We all have a movie that no matter how many times we've seen it, we'll still sit down and watch it.