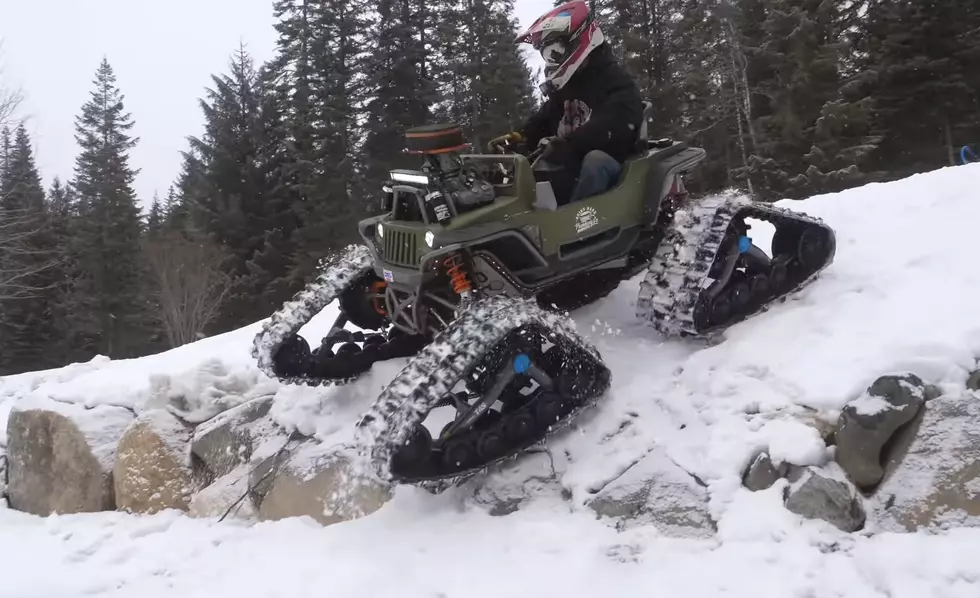 Power Wheels Jeep Fitted with Snow Tracks
Grind Hard Plumbing Co via YouTube
Every kid wants a Power Wheels. It's the closest thing that a child can have to a real 'adult' vehicle. But they never worked well in the winter weather....until now.
Grind Hard Plumbing Co. in Idaho swapped out its tires and replaced them with tracks that can blast through snow drifts.
Normally, a Power Wheels Jeep -- on wheels --- has a max speed of just five MPH on a 12 volt battery and can only handle the total weight of 130 pounds.
They also modified a Barbie Jeep to make it go 85 MPH:
See the Must-Drive Roads in Every State