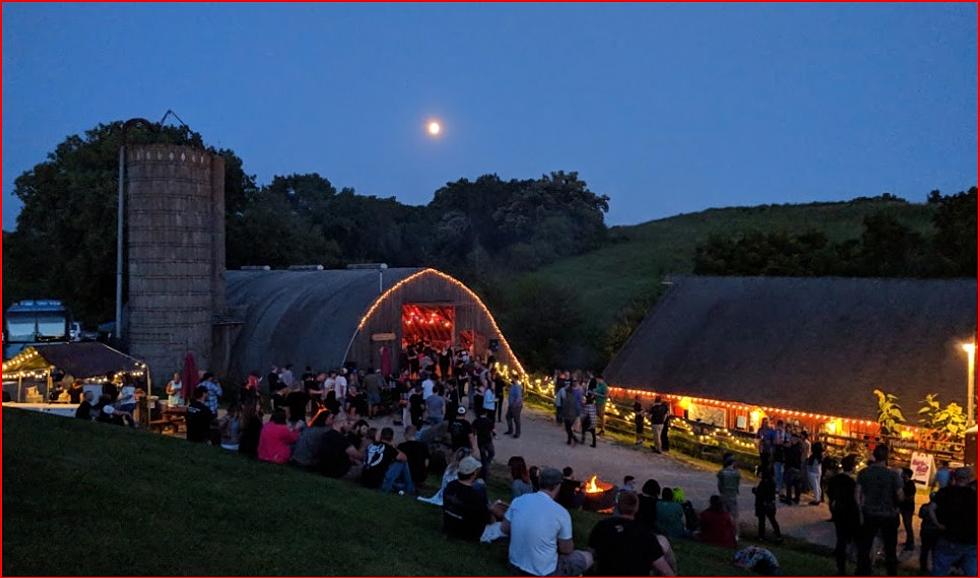 Unique and Popular Iowa Music Venue Will Require Vaccine Proof
Google Maps
Just when we thought we were almost back to normal, the "delta variant" rears its ugly head.
Coronavirus cases appear to be back on the rise and the number of people taking the vaccine is declining, so a number of entities who had dropped some of the mitigation policies that were in place for over a year have felt compelled to bring them back. One of those measures is putting the mask back on, and part of the new normal might also include showing your vaccination card.
The Cedar Rapids Gazette says city buildings in Cedar Rapids are recommending masks again as will Linn County Public Health for all residents in indoor settings, according to KWWL. Iowa City schools will require masks for kids on buses when classes resume. Unfortunately, that's just the beginning as an area entertainment venue is making it a rule to flash that piece of paper showing you've gotten the shot in the arm in order to attend an event there.
Maquoketa's Codfish Hollow Barnstormers will soon be "carding" patrons in more ways than one
They are not requiring masks (yet) but for the foreseeable future of concerts in 2021, Codfish Hollow Barnstormers will ask you to show that you've been vaccinated. It's better than canceling everything, right? Folks who may be offended to even get "carded" for a drink probably won't like the new rule of getting "carded" for the vaccine.
Here's exactly what they will require
According to the Quad-City Times, Codfish Hollow's new guidance is as follows:
Bring a printed copy, image, or app that can verify your full vaccination status.
Bring an appropriate ID that will match the name on your vaccination record.
Bring a printed or digital copy of your ticket.
If you're steadfast against the vaccine, they are not budging but they do state you can ask for a refund for any show you were planning to attend. Just go to their website and e-mail them.
Codfish Hollow Barnstormers has some pretty cool shows coming up, including Ani DiFranco for the grand re-opening on August 19. You can get that information here. The venue looks pretty neat as it's in an actual old barn that's been refurbished and they are located at 5013 288th Ave, Maquoketa, IA.
Free or Cheap Iowa Road Trip Destinations
Want to have some summer staycation fun... on a budget? It's easy to do in Iowa!