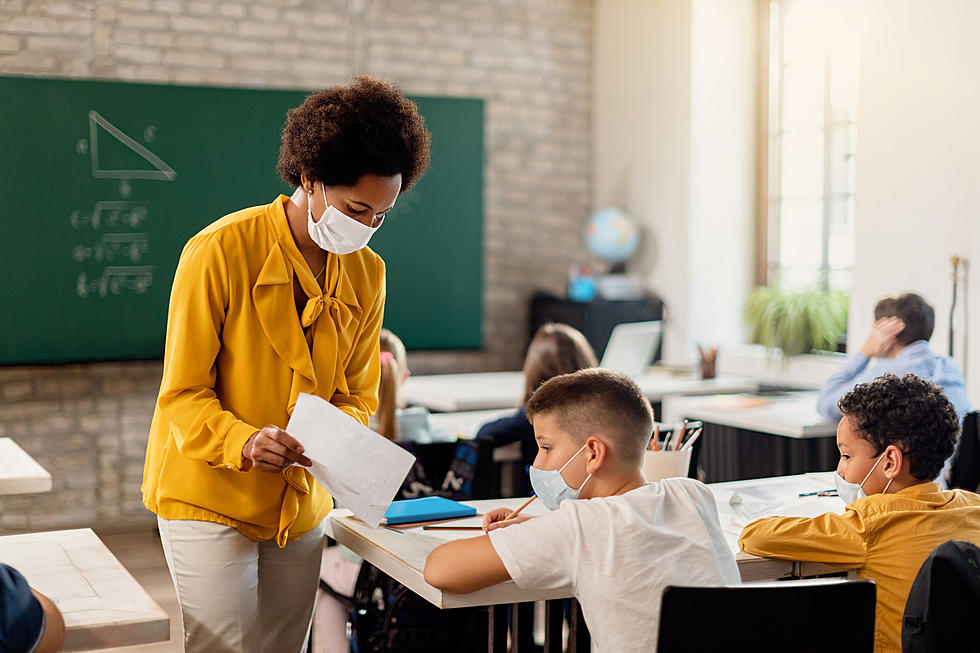 Cedar Rapids Community Schools Update COVID Isolation Policy
Drazen Zigic
In what will likely either be viewed as another hopeful sign for the future of the Coronavirus pandemic or another confusing move to muddy the waters, the Cedar Rapids Community School District has decided to reduce its COVID-19 isolation period.
The change goes into effect March 1
According to KCRG, starting Tuesday, students who test positive for COVID-19 will only have to stay out of school for 5 days, instead of 10, if they have also been fever-free for 24 hours.
But there's a caveat
Upon returning from COVID isolation, those students will have to be masked up until the 10th day following their positive test. Under all circumstances, the district is still recommending social distancing whenever possible, especially during breakfast and lunch periods.
Reynolds declares end to Iowa's COVID emergency proclamation
Signaling that the pandemic's endurance means it should be treated as a "normal way of life" and not as an emergency, Governor Kim Reynolds on February 15 called an end to the state's emergency COVID proclamation. This was one consideration by CRCSD in changing their isolation policy. In a full statement from the district, officials said
effective March 1, 2022, CRCSD will implement a five-day COVID-19 isolation period for students who have tested positive for COVID-19 or have symptoms of COVID-19. The existing 10-day isolation period will be removed. PK-12 students who have tested positive for COVID-19 or have symptoms of COVID-19 may return to school on day six if fever free for 24 hours without fever reducing medicine and symptoms improving. These students will wear a mask at school through day 10 (remove on day 11). CRCSD encourages these students to social distance to the extent possible during breakfast and lunch. Students who choose not to wear a mask, for any reason, will continue to isolate themselves at home for the full 10-day period.
Public buildings in Cedar Rapids, Linn County going mask-free
As of Friday, the Centers for Disease Control and Prevention (CDC) changed their public mask policy, and therefore Linn County and Cedar Rapids have made some changes, too. KCRG says Linn County and Cedar Rapids will be dropping mask requirements indoors. That does not include the Linn County Public Health building or local public transit, where masks will still be required.
Reports say that Linn County is showing a significant decrease in reported positive COVID cases and the latest data from the CDC can be found here.
Rustic Cedar Rapids Home Has Heated Floors and a Rock Climbing Wall
Answers to 25 common COVID-19 vaccine questions
Vaccinations for COVID-19 began being administered in the U.S. on Dec. 14, 2020. The quick rollout came a little more than a year after the virus was first identified in November 2019. The impressive speed with which vaccines were developed has also left a lot of people with a lot of questions. The questions range from the practical—how will I get vaccinated?—to the scientific—how do these vaccines even work?
Keep reading to discover answers to 25 common COVID-19 vaccine questions.